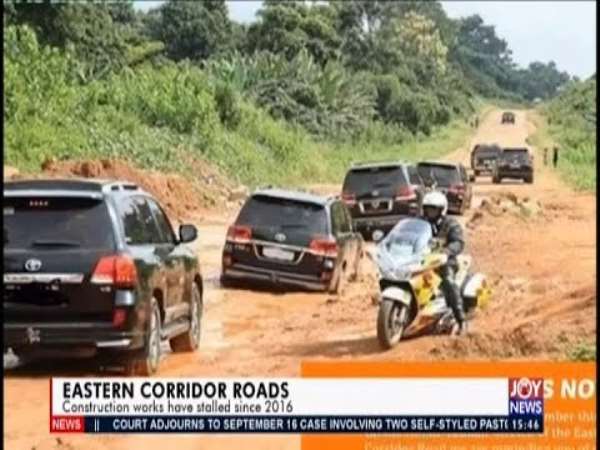 Mr. President, Saturday 5th October 2019 took you to my hometown Hohoe. I am sure you saw for yourself the horrible state of the Eastern Corridor Roads. It rained on your way back this time and I guess you saw how terrible the road gets during this time. This is how we suffer to commute on this road every day.
Mr. President, you see, we can't complain enough for this road to be fixed because your good friend the Minister of Energy John-Peter Amewu I am sure tells you about how this project is the single most important road project to the people of that part of the Volta Region.
But let me remind you that the eastern corridor road connects more than 10 districts and municipalities and it used to be a source of income to millions of people who now are either jobless, less active or migrated. This is not good enough Sir.
Yesterday saw over 100 government delegation to Hohoe and i hope one more time you have seen how bad the nature of the road is.
Please, Nana Addo, you promised on several occasions and you must deliver. We the people of Hohoe and all the many towns along the eastern corridor roads can't wait to celebrate your fulfillment of this single promise.
Singed:
Honour Agbemor-Flint