A-Plus Gets His Well-Deserved Response from Abronye DC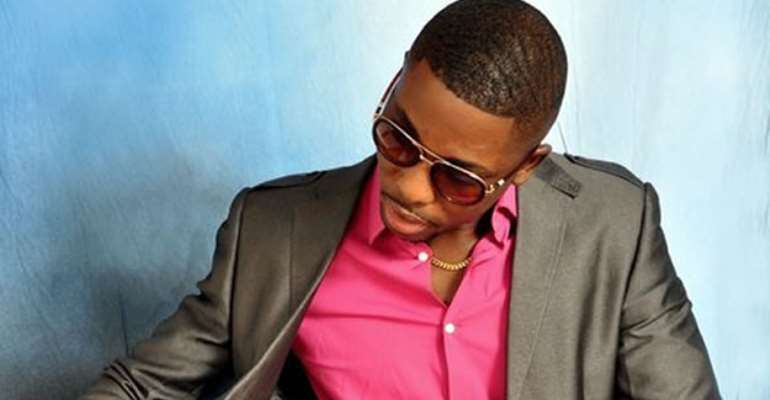 The power of the political jingle cannot be downplayed in electioneering campaigns in many a fledgling neoliberal democracy such as Ghana's. But, of course, equally worthy of note is the fact that it would be tantamount to insulting the intelligence of the electorate for any self-absorbed person, especially a Hip-Life artist like Mr. Kwame Asare-Obeng, stage named "A-Plus," to facilely suppose that, more than anything else, it was the jingle that he composed and sold to the leaders of the then-main opposition New Patriotic Party (NPP) that culminated in the massive 2016 electoral victory of the latter party and most especially, the historic landslide victory of then-Candidate Addo Dankwa Akufo-Addo (See "If Your Songs Brought NPP to Power, Sing for CPP Too – Abronye DC Dares A Plus" Peacefmonline.com / Ghanaweb.com 10/1/19).
It is inexcusably absurd and tantamount to an insult to the intelligence of Ghanaian voters because it presupposes that many an average Ghanaian voter is woefully incapable of reasoning beyond the one- or two-sentence lyrical component of the political jingle – or any jingle, for that matter. Indeed, if mere jingles were that capable of putting any candidate into the seat of power, it is almost certain that former President Jerry John Rawlings would never have succeeded to the presidency. In the case of the longtime military strongman, however, it is quite clear that raw intimidation, rather than the sheer mellifluousness of any electioneering campaign jingle, shot him into the democratic seat of governance.
In the case of the former Chairman Rawlings, it was indisputably his entrenchment in the seat of junta power and the induction of a highly charged reign-of-terror that ensured that he would also clinch two electoral terms of four years each. The fear part, as some relatives and acquaintances told me in the mid-1990s, was that having tasted the power to wantonly abuse Ghanaians and getting away with the same, including summary executions by firing squad, most Ghanaians were deathly afraid that if a megalomaniacal Flt.-Lt. Jerry John Rawlings was not allowed to narcissistically redeem his severely dented image and reputation as a bloody military dictator at the polls, that he was likely to cause another bloody and brutal overthrow of any democratically elected civilian government short of himself.
It also did not help matters that both Messrs. Albert A. Adu-Boahen, the renowned historian, and John Agyekum-Kufuor, Mr. Rawlings' main political opponents on the tickets of the New Patriotic Party, respectively or consecutively, conspicuously lacked the charisma and the requisite oratorical skills to match the priggish and inordinately pontifical Mr. Rawlings. They also, especially Mr. Agyekum-Kufuor, both seemed to be far more fixated on thoroughly ridding the country of this half-Scottish and half-Ewe "bastard" than swiftly and radically and deftly getting onto and with the very adult business of national self-recovery, rehabilitation and total reconstruction. For instance, on more than several occasions, many of the staunch supporters of the Oxbridge-educated Mr. Agyekum-Kufuor were to be heard bitterly complaining about the liberal use of rhetorical obscenities and inexcusably abusive language, such referring to the presidential incumbent as the "son of a whore" or in local Ghanaian dialectal parlance "Ashawo-ba."
This episode was what pretty much flashed through my mind, recently, when The Okyenhene, Osagyefo Amoatia Ofori-Panyin, II, was widely reported to have painfully decried the current state of abject cultural decadence in the country, which seemed to have produced a new generation of Ghanaian citizens who did not appear to either appreciate or have an enviable taste for the polite use of language and decorum. I could not stop myself from exploding with laughter and literally falling off my chair because the abusive language of moral decadence and acute cultural rot is as old as Modern Ghana itself. But, of course, what drew me to the main subject of this column, that is, the question of whether the Hip-Life artist by the stage name of A-Plus single-handedly used the lyrics and rhythm of a jingle that he had composed in the runup to the 2016 general election to mythically catapult Nana Akufo-Addo into the Presidency, was most eloquently answered by the Bono Region's Chairman of the ruling New Patriotic Party tersely as follows:
"A-Plus, if you really think that it was [the sheer artistic flair and force of] your song that brought NPP to power in 2016, I challenge you to sing a song for [the] CPP to come to power, come 2020, because it is the only [major] political party that has [been] kept [unusually] long in opposition for years."
*Visit my blog at: kwameokoampaahoofe.wordpress.com Ghanaffairs
By Kwame Okoampa-Ahoofe, Jr., PhD
English Department, SUNY-Nassau
Garden City, New York
September 30, 2019
E-mail: [email protected]