NPP Ejisu Delegates United To Re-Elect Owusu Aduomi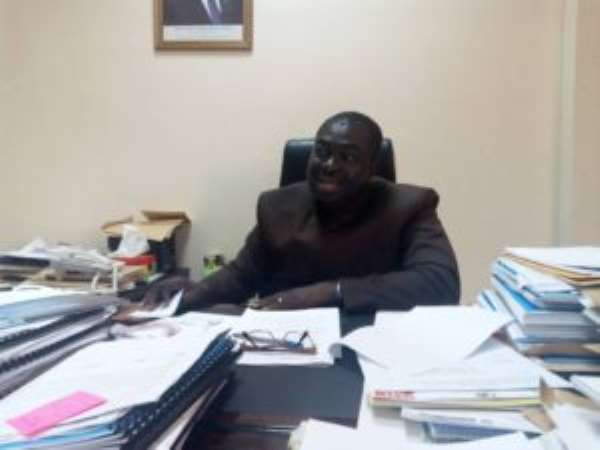 Delegates of the New Patriotic Party in Ejisu Constituency of the Ashanti Region have renewed their resolve to re- elect their incumbent Member of Parliament Honorable Kwabena Owusu Aduomi in the party's upcoming parliamentary primaries scheduled for Jan 2020.
Speaking over the elections of NPP parliamentary candidates in the orphan constituencies, one delegate who pleaded anonymity posited that, Ejisu constituency is seeing unprecedented development in various areas of importance such as "education, social amenities, infrastructural and human centred development."
According to her, all these unprecedented developments are to the 'credit' of Honorable Owusu Aduomi. "With the workload on his tables as deputy minister for roads and highways, we are amazed at the impressive development in our roads, the advancements of students from Ejisu constituency into tertiary institutions, the buildings of teachers bungalows, the refurbishment of Ejisu government Hospital, to mention the least."
"Water which is a basic condition for human survival used to be scarce in our community but thankfully, Honorable Aduomi has established the many mechanized boreholes you're seeing scattered in the constituency. We have access to clean portable drinking water,"- said another delegate identified only as Kwaku.
He continued, "With the construction of these roads, I spent less than fifteen (15) minutes instead of one (1) hour to have my farm produces I've harvested transported to the markets."
"This has been made possible because of Honorable Aduomi. For me I can only entreat my fellow delegates to have a deep reflection on the fast rate at which Ejisu constituency is developing and do away with any strange idea of allowing themselves to be induced with ill-gotten wealth from some desperately interested young men who are not living with us and whose political strategies are to insult our Member of Parliament, some we are told they live in Kasoa, central region", a council of elder of NPP in the Ejisu constituency related.
"I voted for NPP and Nana Akufo-Addo because of Honorable Aduomi. He is a good person and humble. Aside that, I am able to say that he is focused on developing Ejisu constituency to his maximum ability. So far, so good. To be frank, Honorable Aduomi is a gentleman whom I have no difficulty in saying that he has his constituents at heart.
"As far as I can say from the many kind words I have heard my church members relate about him, He is a legislator who is visible, accessible and available to all within and without his constituency attending to the needs of our people and our constituency.
"If I had the power, I will wish people like him are not contested but as democracy have it, I will not hesitate to join in any campaign that aims at re-electing him to lead Ejisu constituency once again," one pastor noted.