Sharp rise in Iraq death toll despite cleric's call to calm protests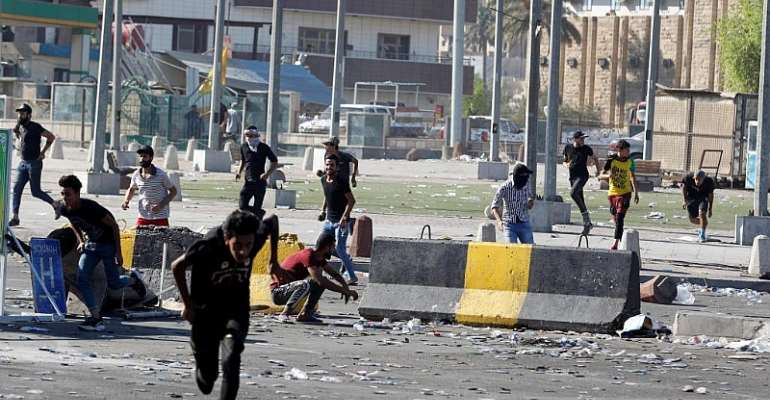 Four days of grassroots protests in Iraq have killed more than 60 people – the death toll rising sharply over the past 24 hours as demonstrators continue to clash with security forces.
Thousands of mostly young men have taken to the streets across the country to denounce government corruption, dire public services and unemployment.
Just hours after Iraq's top Shiite cleric, Grand Ayatollah Ali al-Sistani, warned both sides to end the violence, security forces opened fire on crowds in central Baghdad Friday, killing at least 17 people.
Water cannon, tear gas and rubber bullets have also been used against protesters, who have been rallying against Prime Minister Adel Abdul Mahdi's fragile government since Tuesday.
An internet blackout has been put in place to stop protesters from exchanging messages and posting footage online.
Mahdi has appealed for calm, saying the protesters' "legitimate" demands were "being heard". The unrest is seen as Mahdi's first major challenge since he came to power nearly a year ago.