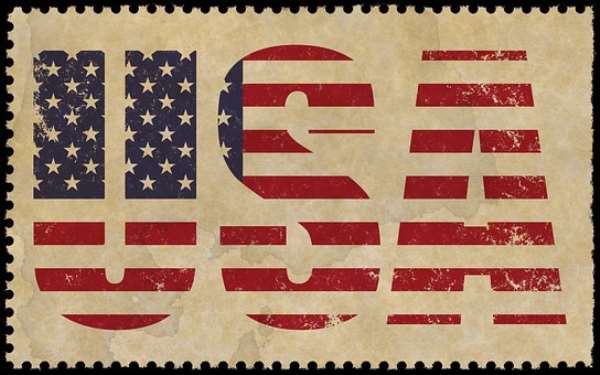 As a country that thrives on Democracy, the United States of America is very stable. The institutions are deeply rooted and the people much in love with liberty, therefore, no one even thinks of relieving the president from office in a way that happens to leaders in other countries.
As a world leader, living in the realms of democracy, the US government is the first country to condemn coups in Africa, yet we haven't heard anything from the government about this abortive coup to overthrow a democratically elected government in Ghana, under President Nana Akufo Addo.
Let's assume that Donald Trump is currently busy with political issues, fighting with the media, which he hates and regularly attacks, with his intelligence, therefore, there is no time to react. Or the US government wouldn't like to interfere in African affairs.
In one of my numerous articles on the ModernGhana news site, I told Nana Akufo Addo: not to consider the NDC as a threat, instead, he should worry about unseen forces.
I want to make it clear that the significance of this article is not to accuse the US government of playing any role in the current abortive coup plot in Ghana, yet I will present historical evidence that the United States Government is an architect in changing governments worldwide.
Congo / Zaire 1960-65
In June 1960, Patrice Lumumba became the prime minister of the Congo after independence from Belgium. But Belgium retained its vast mineral wealth in Katanga province, and prominent officials of the Dwight D, Eisenhower, the US 34th president's administration, had financial ties with the same wealth.
Lumumba at independence ceremonies before a mass of foreign dignitaries demanded the nation's economy as well as its political liberation and told of a list of injustices against the natives perpetrated by the white owners of the country. The poor man was obviously condemned. Eleven days later, the province of Katanga broke away, Lumumba was deposed and brutally murdered.
Ghana/ 1966
In October 1965, Kwame Nkrumah, the president of Ghana, published his future book, 'Neocolonialism: The last stage of imperialism.' The book was dedicated to "The living and the dead African freedom fighters."
In the book, Nkrumah accused the CIA of numerous crises and regressions in the third world and Eastern Europe. Later Nkrumah wrote: "The American government sent me a note of protest and soon refused to give Ghana $ 35 million planned to help the country.
Four months later, he was deposed in a military coup organized by the CIA. Of course, the organizers of the coup, members of the Ghanaian army and police had their own motives. They feared that the Nkrumah was creating its own private army that would take their powers away, and were determined to promote their own professional careers and status.
On April 27, 1972, Kwame Nkrumah died in exile while to seek medical care in Bucharest, Romania.
Libya 1981-89
Libya refused to be an appropriate client state of Washington in the Middle East. Its leader, Muammar al-Qaddafi, was arrogant. He had to be punished. US planes shot down two Libyan planes in what Libya considered its airspace.
The US also dropped bombs on the country, killing at least 40 people, including Qaddafi's daughter. There were other attempts to kill the man, operations to remove him, a great disinformation campaign, economic sanctions and the accusation against Libya to be behind the bombing of the Pan Am 103, flying from Heathrow to New York, exploded in over Lockerbie, Scotland.
The second attack on Libya was under the administration of Barack Obama. On October 20, 2011, the day when Libyan rebels found Colonel Muammar Qaddafi hiding in an old drainage pipe pulled him out of the shelter and killed him, President Barack Obama convened a press conference in the White House Rose Garden, at which he said: "We reached our goals."
Hillary Clinton, who was then secretary of state at the time, joked in a conversation with journalists: "We came, we saw, he died." Back in the spring of the same year, when the United States only joined the NATO air operation against Libya, the White House insisted that it did not set itself the task of changing the regime.
Haiti 1987-94
The US government supported the dictatorship of the Duvalier family for 30 years, then opposed the reformist priest, Jean-Bertrand Aristide. Meanwhile, the CIA was working intimately with death squads, torturers and drug traffickers.
With this as a backdrop, the Clinton White House found itself in the embarrassing situation of having to pretend - because of all their rhetoric about democracy, that it supported the return of Aristide to power in Haiti after he was overthrown in a military coup in 1999.
After delaying his return for more than two years, Washington finally got its military back from Aristide, but only after they forced the priest to guarantee that he would not help the poor at the expense of the rich and that he would stick to a free market economy.
This meant that Haiti would continue to be the assembly plant of the western hemisphere, with its workers receiving wages literally from hunger. and that he would stick closely to a free market economy.
A list compiled by Willian Blum, reveals instances of the United States overthrowing, or attempting to overthrow, a foreign government since the Second World War.
China 1949 to early 1960s
Albania 1949-53
East Germany 1950s
Iran 1953 *
Guatemala 1954 *
Costa Rica mid-1950s
Syria 1956-7
Egypt 1957
Indonesia 1957-8
British Guiana 1953-64 *
Iraq 1963 *
North Vietnam 1945-73
Cambodia 1955-70 *
Laos 1958 *, 1959 *, 1960 *
Ecuador 1960-63 *
Congo 1960 *
France 1965
Brazil 1962-64 *
Dominican Republic 1963 *
Cuba 1959 to present
Bolivia 1964 *
Indonesia 1965 *
Ghana 1966 *
Chile 1964-73 *
Greece 1967 *
Costa Rica 1970-71
Bolivia 1971 *
Australia 1973-75 *
Angola 1975, the 1980s
Zaire 1975
Portugal 1974-76 *
Jamaica 1976-80 *
Seychelles 1979-81
Chad 1981-82 *
Grenada 1983 *
South Yemen 1982-84
Suriname 1982-84
Fiji 1987 *
Libya 1980s
Nicaragua 1981-90 *
Panama 1989 *
Bulgaria 1990 *
Albania 1991 *
Iraq 1991
Afghanistan The 1980s *
Somalia 1993
Yugoslavia 1999-2000 *
Ecuador 2000 *
Afghanistan 2001 *
Venezuela 2002 *
Iraq 2003 *
Haiti 2004 *
Somalia 2007 to present
Libya 2011*
Syria 2012
Global Research Editor's note: This list was published in February 2013, therefore, it's necessary to add Ukraine, where Viktor Yanukovych was successfully ousted in February 2014.