UEW VC Confident In New Governing Council For Peace, Prosperity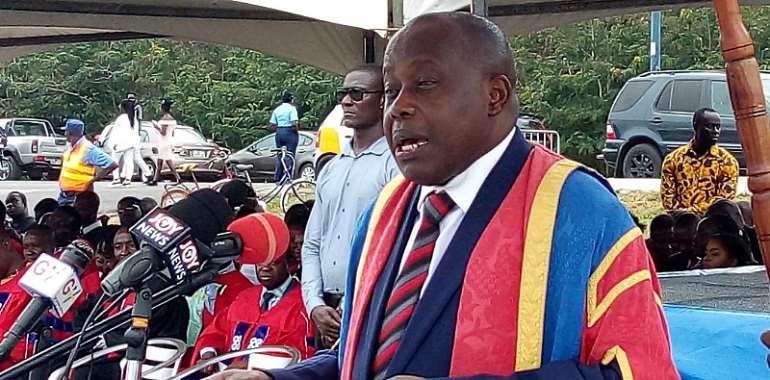 The Vice-Chancellor of the University of Education Winneba, Rev. Father Professor Anthony Afful Broni has expressed optimism that the new council will steer the university to greater peace and prosperity.
He says diligent search by government for a new Council chair has yielded results.
According to him, the expiration of the term of office of the old council which resulted in the delay in congregation.
"The delay in reconstituting a new board caused the delay in our congregation but thankfully after two or so months, diligent search by government has paid off with Professor Dr. Obeng Mireku being appointed as the new council chair," Professor Afful Broni said.
"This has opened the way for our congregation which will happen this month," the Vice-Chancellor said.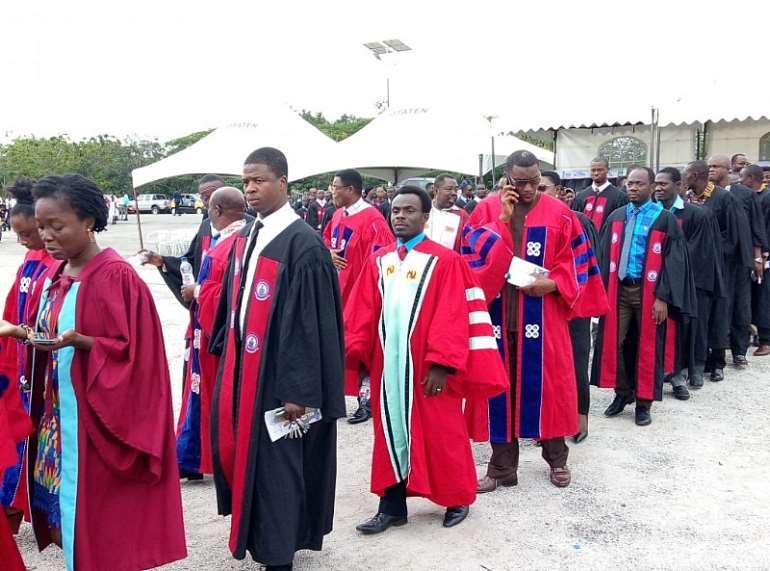 Speaking at the matriculation ceremony to usher in new students, Professor Afful Broni indicated that a new council under the chairmanship of Professor Dr. Obeng Mireku has been reconstituted and duly sworn in to make way for the university's congregation.
The Vice-Chancellor again indicated that the management of the university have appointed a new Acting Pro-Vice-Chancellor in the person of Professor Ruby Hanson who replaces Professor James Kwame Agyemang who is the principal of the college of Agricultural in Ashanti Mampong.
"Madam Ruby Hanson takes over from the principal of the college of Agricultural Professor James Kwame Agyamang who served a term of one and half years" Afful Broni added.
Fresh Students matriculates from UEW
Fresh students at the University of Education have matriculated as part of processes to usher them into the university.
The UEW Ajumako and Winneba campus alone received a total of 26, 208 applications out of which 25, 063 applied for undergraduate programmes while the remaining 1145 applied for postgraduate programmes.
"The total number of applications received represent a 90% increase over the previous years," Afful Broni said.
In all a total of 37,733 are doing undergraduate programme while 1,165 are doing post-graduate programme," Afful Broni said.
Speaking at the matriculation ceremony in Winneba, Professor Anthony Afful Broni urged the matriculants to take their studies serious in other to come out with good grades.
"I want to tell you to take your studies serious because the only reason you are here is to learn hard and become someone in future, so don't allow yourself to be intimidated by anyone on campus," he advised.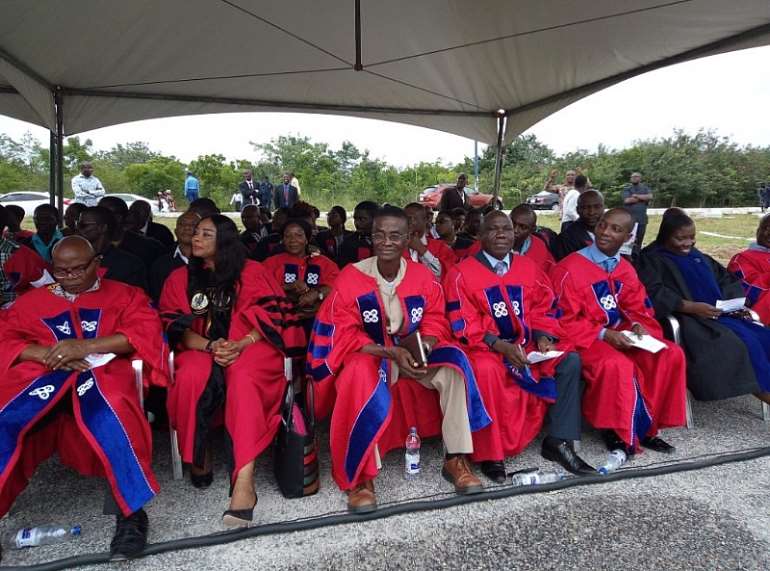 "You have to be business-minded and that is what we are doing here as a university. Without you, I won't have a land cruiser to drive because you matter most and the land cruiser is from your school fees so you have to study hard so that you can also make it in life," Afful Broni added.