Gov't Will Continue Supporting Young Businesses – NEIP CEO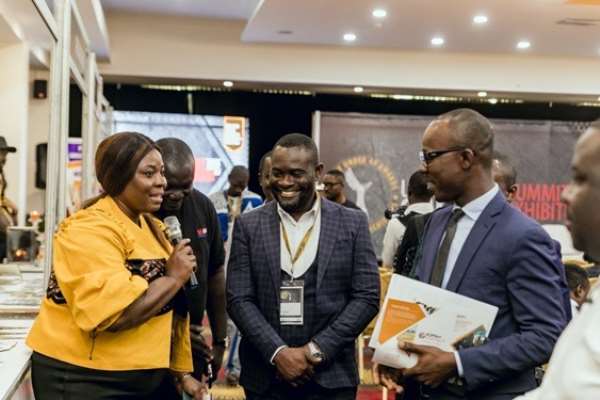 The government has assured that it will continue supporting startups, young businesses, and their leaders to become large corporates and multinationals since that is the only way Ghana can grow and move from developing to a developed economy.
John Kumah, Chief Executive Officer of the National Entrepreneurship and Innovation Programme (NEIP), a flagship policy initiative of the government, explained that through initiatives and programs like the one he heads, the government is building the capacities and financially supporting businesses day by day.
Mr. Kumah, speaking on behalf of the Minister of Business Development to young entrepreneurs at the 40under40 awards seminar in Accra, stressed that the NEIP and the Ministry has supported more than 100,000 entrepreneurs nationwide via startup incubators and funding for young businesses.
"The NEIP is therefore set within the context of Ghana's long-term strategic vision of consolidating its middle-income status, building an industry-driven economy capable of providing decent jobs that are suitable and sustainable for development," he added.
The 40under40 Awards celebrate emerging leaders, entrepreneurs, executives and professionals who are under the age of 40 in the public, private and non-profit sectors.
Dzigbordi Kwaku-Dosoo, a Personal Impact & Influence Expert, told the young business leaders to do things differently this year and subsequent years since businesses now find themselves in a different type of environment.
"One of the things I have come to realize this year, which is quite different from last year, is that the economic times for businesses and entrepreneurs have evolved in such a manner that the currency for doing business is no longer cash, products, and services.
This is because all businesses are doing the same and some businesses are unable to survive the difficult hardships due to collapses, intentional or unintentional errors in planning and others. One of the things that have helped certain businesses I have had the privilege of coaching their leaders is the currency of trust and influence," she said.
To her, in these hard times, business failures or collapses will set in but to float above water, leaders have to build the right professional relationships.
"In the past, it used to be called a network but I have come to realize that you do not need a network because one person can change the face of your business. All you need is understanding what you offer and deliver a personal impact, which is the main tool of trust and influence. Understand the needs of those who make decisions in the space in which you play. Also, how you execute your ideas is what matters," she added.