Chief Imam Named As Chief Patron For Sanitation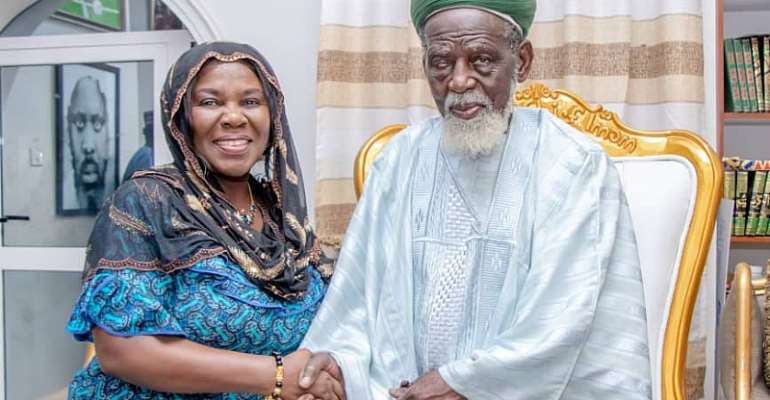 The Minister for Sanitation and Water Resources, Hon. Cecilia Abena Dapaah has conferred a chief patron status on the National Chief Imam, Sheikh Dr. Osmanu Nuhu Sharubutu, pending a presentation of an official citation.
This was revealed during an interaction at the premises of the National Chief Imam at Fadama when the Minister and her team paid a courtesy call on his eminence as part of her tour of the Greater Accra Municipalities to check how the public is adhering to keeping their communities clean.
Having been received by the influential Islamic leader, Hon. Cecilia Dapaah applauded him for always putting Ghana on the map with his good deeds while pleading for a chief patron role to be bestowed on him.
"I want to humbly suggest that our father should help us as a patron of sanitation. He is above ambassadorial post so that he becomes our chief patron of sanitation and water resources. We will bring a plaque and certification later", the Minister said.
Speaking on behalf of Chief Imam, Dr. Mohammed Marzuq Abubakar who is the deputy spokesperson indicated that his eminence is ready to help in any way possible to improve sanitation in the country.
"On behalf of his eminence let me add that the genesis of life itself is water because it takes water to be able to translate into a human being. So he is ready, in fact ever ready to assist you to raise Ghana to another pedestal sanitation and water," he stated.
Sheikh Dr. Osmanu Nuhu Sharubutu prayed for strength and stability for the Minister and her team to continue the good work with strong commendation on Hon. Cecilia Dapaah's good job in serving humanity.
Climaxing the courtesy call, the sector minister presented an undisclosed cash sum to the Chief Imam as well as some assorted fruits.
Dignitaries present include the two deputies of the Ministry for Sanitation and Water Resources, Hon. Patrick Buamah and Hon. Michael Gyato, as well as the MCE for the Okai Kwei North Municipal Assembly, Hon. Nii Boye Laryea.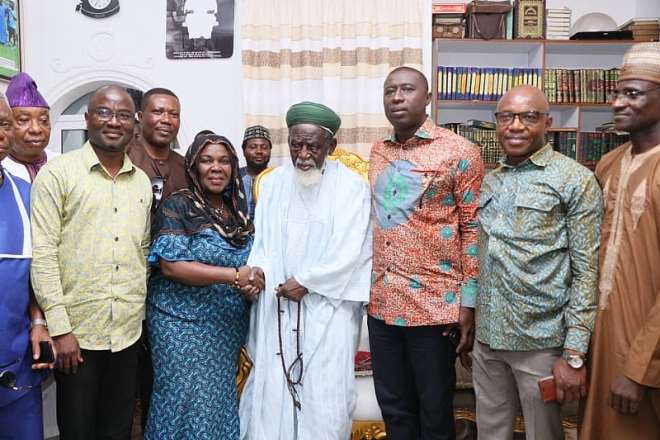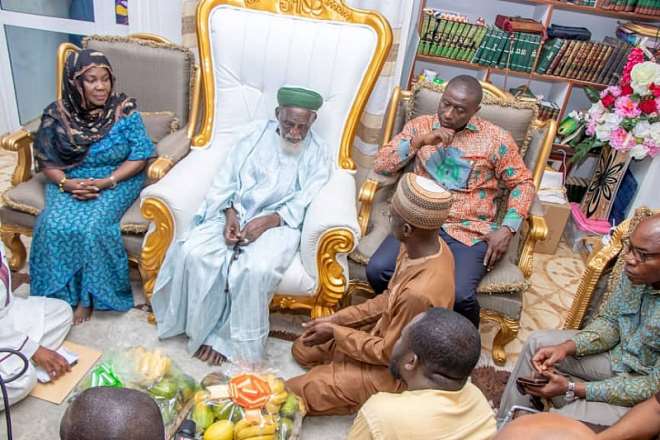 Eric Nana Yaw Kwafo
Journalist