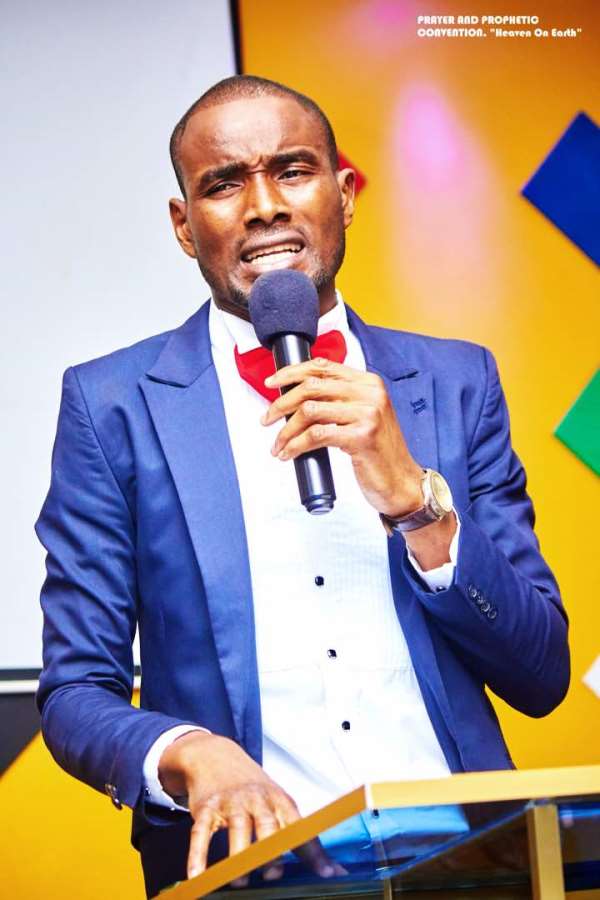 I was sad to hear the UNFPA resident representative Nii Ojuolape on CitiTv questioning the criticism of the introduction of the CSE into the basic school Curriculum by saying "it is arrogance of opinion to think that you would know what is better to do than the practitioners who are also Ghanaians". I was like "aww! what money at all did they give you to be talking like this? Who bought you and bought your brains?"
We crown king the very act God calls sin. The very acts God calls "SIN" are the very act we embellish, polish and call "RIGHTS". What is happening to our nations? How on earth does the RIGHT TO HAVE SEX OR NOT TO HAVE SEX replace "the law of abstinence until marriage" as stipulated by God? How on earth does SEXUAL RIGHTS replace "FLEE YE FORNICATION?" There is absolutely nothing like Comprehensive Sexual Education, what we have is an iniquitous committee coming together to discredit the integrity of a nation's morality.
Are we saying it is okay to prevent unwanted pregnancy so far as we remain by default sinfully promiscuous? Is this the kind of help UNESCO and UNFPA can offer our educational sector? What happens if my 5-year-old boy comes home wearing a condom on his manhood as homework? What will you do if you are discussing sensitive issues with your spouse and your 10-year-old daughter says "I may not need a spouse when I grow up because page 14 of the manual said I can choose my gender"? Can you imagine your 6 years old child becoming a practitioner of sin just because the teacher said so? Could this not be an agenda to make a whole nation morally bankrupt yet fattening the bank account of the minds behind this agenda.
I checked "The Know it, Own it and Live it" Manual of the comprehensive sexuality education and what I found makes no moral sense. There are topics like "steps to male condom use". Now, I heard an analyst saying the manual is for the parent, Question: the parent that have already given birth to their ward what do they need those manual for? Experiment or analysis? Let us be serious for once. The issue is not, whether the GES has approved it or not, the issue is any nation toeing this lane will have youth as prostitutes and vagabonds. Why? The very thing they are to learn through obedience to God's word, parental tutorials and purity are taught through sin, couched as "education". We claim America and Britain are doing it so it is good for Africa, when was the last time you checked America's moral fibre and integrity regarding purity? We go to school to learn only to come back as burdens to the country we claim to be trained to govern.
Prior to the introduction of this program, our young men are already raping their siblings, our daughters are already prostitutes on the streets, our sons leave home and come back with a lady with a protruded stomach, our daughters are daily involved in sex on camera, they dance and remove their undies in school, etcetera. Imagine what will happen if these so called rights are now given to our kids.
We import demons into this country and call it education. We have now branded Immorality as a right, branded fornication as "premarital sex" and adultery as "extra marital affairs". Our sugar-coated English words have reduced the gravity of the sin that God frowns at. Education on sex comes naturally by God's instinctive intelligence deposited in man so to bring out course curriculum to yoke our children with evil lessons in the name of development is not only an insult to the integrity of God's word but an abysmal approach to the standard of growth prescribed by the parents to their wards.
In conclusion, I agree with the superintendent of the Assemblies of God church Ghana, Rev. Dr. Frimpong Manso when he said: "we will not hesitate to pull out our children from the schools". I agree with our father the chief Imam when he said: "we would like to state unequivocally that the Islamic community does not accept any form of educating minors and pupils on sexuality". In the same manner, we dropped that chamber, this agenda shall be dropped.
If UNFPA, UNESCO and the standing powers are the only help to the stability of our economy then there is no need for the national anthem that states " GOD bless our homeland Ghana". It's a sign we don't even believe in the God we claim to serve and we don't fear Him. I rest my case but I resist this Oppressors rule over my nation Ghana. Thank you.
R. Duafah
([email protected])