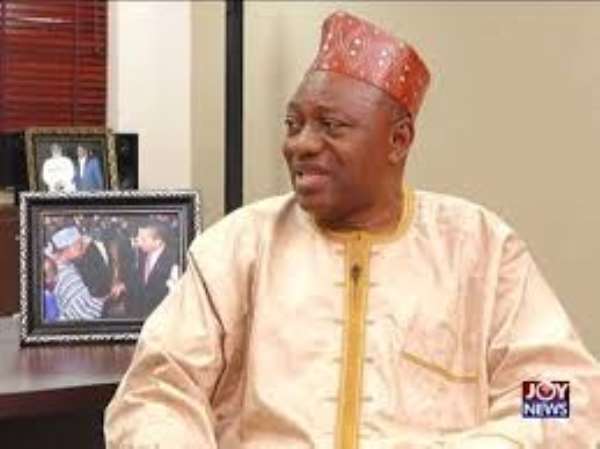 I predict future happiness for NDC and Wa Central Constituency if they can prevent the government from wasting the labors of the people under the pretense of taking care of them, an inspiration I took from Thomas Jefferson of the United States of America.
Wa Central Constituency must always be like water making its way through cracks. Do not be assertive but adjust to the object and you shall find a way around it or through it. If nothing within you stays rigid, outward things will disclose themselves.
Empty your minds; be formless, shapeless like water. If you put water into a cup, it becomes the cup. You put water into a bottle and it becomes the bottle. You put it in a teapot, it becomes the teapot. Now water can flow or it can crush. Be water my friends and comrades, a lesson I learned from a famous Chinese actor Bruce Lee.
Abdul Rashid Hassan Pelpuo, a name giving to him at birth is a well-known political figure in the Upper West region and Ghana. This young man hails from the Pelpuo Royal Family and was born on the 5th of may 1964, Tuesday to be precise. He is an academician, consultant and a development policy expert? It might also interest you to know he is worldwide recognized Poet and Writer. His publications are there for all of us to see in libraries. I won't be surprised he becomes a professor of letters soon.
A sportsman who started as a local boxer in his native home of WA. He never lost a bout. I am not surprised he's always beating his political competitors based on the skills learnt from successful bouts. He booted Lawyer Clement Eledy, massacred Hon kpegla, demolished Hon Issahaku Tahiru the current MCE twice and will finally put a certain lady at her rightful place soon. A feet chalked based on competence, hard work coupled with prayers.
As Sports Minister, he won Gold with the Black Satellite at Egypt in the UNDER 20 WORLD CUP. He took a weakened Black Stars to second place in Angola Orange African Cup of Nations. His contributions to the Upper West enjoying Premier League Football cannot be underestimated. In fact, his support for the Wa All-Stars was emphatic and humongous. He was an ardent fun of Wa All Stars. Indeed I am aware of the numerous spiritual and financial supports Dr Rashid rendered to Wa All Stars to ensuring that they win for the first time the premier league trophy. I was with him in the stadium. He cried uncontrollably when Assamoah Gyan broke our hearts in South Africa against Uruguay in the 2010 world cup. A manifestation of his passion for Ghana and football.
Dr Rashid Pelpuo's political journey wasn't that rosy. He faced serious challenges, overcame hurdles and went through excruciating pain emanating from both friends and family alike. But through dedication, perseverance, hardwork, commitment and above all determination he got where he is today. He indeed rose from grass to grace and embraces the "can do spirit".
He is an astute political colossus of the Great Umbrella since childhood. In fact, he is a born Democrat. A breed of both cadre and modern NDC. His words have always been, "Flt Lieutenant Jerry John Rawlings inspired me to join NDC during PNDC era". Professor Mills' humility in politics gave me hope and inspiration as he also says. His continued admonishment for the youth to emulate the eloquence and communication prowess of Fmr President Napogbakolee Naa John Mahama, our incoming President is astonishing.
Dr. Rashid Pelpuo is known for his open-mindedness, humility, transparency, God-fearing attitude and dedication to party, religion, region, and nation is unmatched. In fact, he has a terrific sense of humour.
Despite his mouthwatering credentials, he is always humble and for me the most patient Politian in Ghana. He receives the lions share of insults, aspersions, invectives, vilifications but astonishingly never replies. His relegation of these vilifications to the background without a reprisal reply has always caused more confusion within his enemies as to the kind of person he is. Is he human? A question they continuously ask themselves. I suspect and believe he learned this from his lovely beautiful and kind-hearted wife Lawyer Hajia Rahamatu. No wonder they say "behind every successful man there is a woman". She is indeed a lioness and a pillar to the pelpuo empire.
He is a PhD holder in Development Policy from the University of Ghana, an astute Development Consultant of Institute for Policy Alternatives,2002-2004, a Deputy National Coordinator (Finance and Administration)1999-2002, Acting Regional Coordinator, National Youth Council, 1989-1994. He also holds B.ED (UCC), DIPLOMA(UCC), MA (University of Ghana Legon). It will take me more than two weeks to write all that this young man have achieved in the world of academia.
Alhaji Dr Rashid Hassan Pelpuo entered Parliament in 2005 after defeating the NPP candidate in 2004. He was a Minister of State at the office of the President, a Deputy Majority Leader and was later appointed Minister of Youth and Sports. Once upon a time, Dr. Rashid Pelpuo was voted as one of Ghana's five members of the African Parliament in South Africa.
In President John Mahama's administration, he was appointed Minister of State in charge of Private Sector Development (PPP). He was also a member of the Economic Management Team. Dr. Pelpuo is presently the chairman of the largest caucus in Parliament, the population caucus and the leader for the Parliamentarians for Global Action, Ghana chapter.
As a former TEIN President himself, Dr Rashid Pelpuo always avail himself anytime he is called upon to assist the intellectual wing of the party. It is on record that he is part and parcel of the formation of TEIN in Ghana, adding, a former TEIN President. Ahead of 2020 general elections, Dr. Rashid Pelpuo has been overwhelmingly endorsed to lead the NDC to victory once again.
I cannot pretend to know all the things Dr Rashid Pelpuo has done for his people but the few I can remember are mouthwatering and tremendous. These are;
Education: He supported the construction of Northern Star Senior High School with Building materials like Cement and Zinc including an amount of 10,000 Ghana Cedis Cash. He supported the construction of a nursery school in Dondoli with an amount of 10,000 Ghana Cedis.
He again supported the rehabilitation of an outdoor kitchen at Wa Senior High School and supported the construction of a storm drain at Fongo E/A school. There is no single community in Wa Central that has not seen a fair share of development from Dr. Rashid Hassan Pelpuo. Therefore, credit must be given to whom credit is due.
Dr Rashid Pelpuo sponsored students from his constituency to study in Canada, Russia, The United Kingdom, Algeria, Korea, Cuba and he is still sponsoring students in the University of Ghana,University of Cape Coast,University for Development Studies,KNUST,Central University,Islamic University Wa NTC,Jirapa NTC,NJA College of Education,Jahan,Wa Polytechnic and many more.
I have been able to do this through research before coming to this conclusion and the most interesting thing is that these beneficiaries from Dr Rashid Pelpuos generosity are known NPP supporters who are needy but brilliant.
I can't always fathom why he always say we shouldn't publish it including their names.
You will recall, others sponsored a handful and they are videoing it all over social media and disturbing our eyes and ears.
For Dr Rashid Pelpuo when you give something to someone with the right hand, the left hand must not know. An Islamic and Quranic point of view and because he is a true practicing Muslim with a good moral upbringing he wants his generosity in silence and secret. This time around I say an emphatic No.
What an elder sees whiles sitting a child cannot even if he climbs the tallest iroko tree.
When you trumpet your achievements in a short while thinking you are God Sent,Dr. Rashid Pelpuo have done such a million folds and kept quiet.
A goat that cries gbeeee gbeeee is not tasty.
Dr Rashid Pelpuo is a colossus in development, accomplishments, devotion and dedication to home and have a wonderful family who supports him in prayers on regular basis.
This cannot be said of others who can only boast of what they gave them to give to others because of certain parochial interests.
Human Resource Empowerment: After supporting a dozen of students to travel abroad for further studies, some of them have completed and working in various institutions both abroad and Ghana.
Health: He supported the regional hospital with an undisclosed amount and another 5000 Ghana Cedis to the Wa NTC. He has paid and continue to pay fees for some students of higher education. He renovated the Nyagli CHPS Compound, the Cheringu CHPS compound and facilitated the construction of the Dondoli CHPS compound.
Social Service: He facilitated and single-handedly ensured that our royal treasure, the Wa Naa Palace is giving an ultra-modern facelift befitting a Chief of his standing. He also provided a means of transport for the overlord of the Waala Traditional Council.
Youth Empowerment & Mentorship: One of our finest political figures, the immediate past Municipal Chief Executive and Current Regional Organizer was his Mentee. He brought him up and today Hon. Nuhu Putiaha is a gem among his peers. Master Abdulai Bashit Saako is now working at Gridco after successfully doing his Masters abroad at the United Kingdom on the mentorship of Dr. Pelpuo. Many members of Crusaders for Pelpuo are not doing badly at all and in a poll position to take positions. Hon. Ansaarudeen, an aid to Dr. Pelpuo and a member of the regional communication team is now an engineer. Hon. Mohammed Tando, the Wa Central Communication Officer was able to do his Masters in Korea and can now eloquently speak the Korean language very well through the mentorship of Dr. People.
Finally, Dr. Rashid Pelpuo is blessed with an executive committee led by a workaholic, resourceful, indefatigable and generous constituency Chairman Hon. Mohammed Sule (a.k.a Chairman Fuel). Dr. Rashid Pelpuo is a potential Vice President and a future Commander in Chief of the Ghana Armed Forces. The lions share of appointments for Wa Central is in 2021 when His Excellency John Dramani Mahama and Pelpuo are sworn into office as President and MP respectively.
In conclusion, this is a man who was honored globally for his contribution to humanity through poetry. In one of his famous books; "The True Meaning Of Life", he described himself as the leading contributor in poetry for his school magazine, the Phoebus and has since kept communicating his thoughts through poems. He is regarded as our modern-day political William Shakespeare. He is very peaceful and abhors violence hence honored in 2017 for promoting peace, an award he received in Nigeria. Dr. Rashid Pelpuo again received an International Icon of Peace Award by the World Institute of Peace. This was to acknowledge his tremendous efforts in promoting peace and enhancing humanitarian activities across the world especially through poetry. Ladies and gentlemen, give to Caesar what is Caesars.
Compiled by:
KOTIE NURIDEEN ABUBAKARI (ALHAJI BITIS): A STUDENT OF POLITICS, HISTORY AND LAW.
0200185787