MCE Summons Police Commander Over Brutality Of Suspect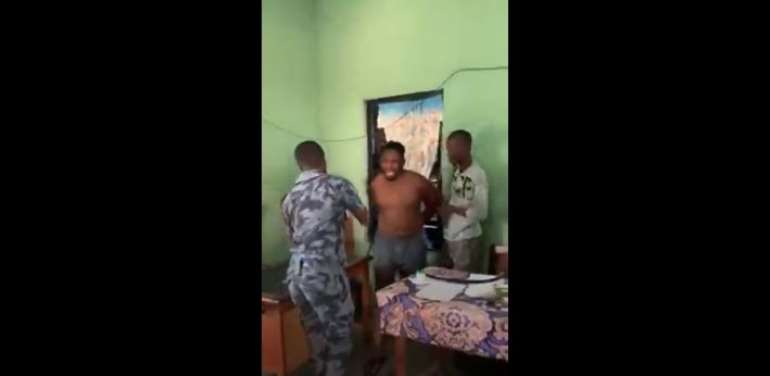 The Municipal Chief Executive (MCE) of New Juaben South Municipality, Isaac Appaw Gyasi, says he has summoned the Municipal Police Commander over the incident of police brutality at the Railways Police Station at Koforidua.
In a video that went viral, two police officers, identified as General Sergeant Patrick Amoako and General Lance Corporal Isaac Marfo were seen beating up a handcuffed suspect, Aglebe Dodzi, who was arrested for alleged theft.
The MCE, who doubles as the head of the Municipal Security Council (MUSEC) condemned the actions of the policemen.
"Whatever offence that might have been committed by the suspect does not warrant such beatings," he said to Citi News.
"I just got to see the video and I am terrified. I am not going to sit here and tolerate that at all… we are going to take it very seriously."
The acting Inspector-General of Police, James Oppong Boanuh has since directed the interdiction of the two police officers.
Aside from this, the Eastern Regional Police Command said it will need a formal complaint from Aglebe Dodzi, before a criminal investigation can commence.
Speaking to Citi News earlier, the victim's father demanded compensation to make up for the abuse their son suffered.
"The family will meet tomorrow about compensation and at the appropriate time, we will let the public known. Those who did the thing, I think they are state officials so if the state wants to compensate, I will take it. The family will demand for compensation for our child."
The suspect's father, Alegbe Daniel told The Chronicle that his son was illegally detained from Friday until he was granted bail on Monday without medical attention.
---citinewsroom