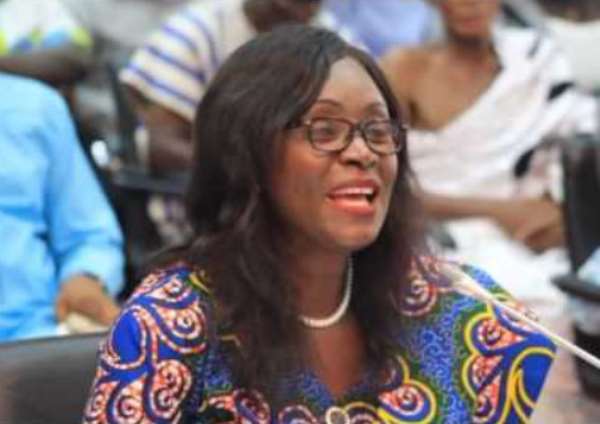 Gifty Twum Ampofo
The Deputy Minister for Education, Gifty Twum Ampofo has expressed worries of the new turn of event that has hit the new curriculum as she claims it has been misinterpreted and misinformed.
She stated that people with ill motive are using social media to spoil the entire good intentions that the government and the Ghana Education Service (GES) has in educating the pupils about their sexuality.
There has been public outcry after Ghana and the United Nations Population Fund (UNFPA) launched the Comprehensive Sexuality Education (CSE) program this year in a bid to empower adolescents and young people to deepen their scope of existing activities to attain CSE.
Speaking on Accra based Kingdom FM 107.7 flagship program PAE MU KA with Lawyer Ohene Djan, Hon Twum Ampofo stressed that, the new CSE program has been created in relation to the norms and believes in Ghana and there is no way the government will do anything contrary to that.
The MP for Abuakwa North added that the CSE will rather teach the children the basis of knowing themselves whiles growing and not what is being spread on social media.
Mrs. Twum Ampofo also added that the government will not do anything that will be of harm to the children but rather to help parents who can't teach their children sexuality at home.
By : Kingdom 107.7 FM / Kingdomfmonline.com / Ghana / 2019