NDA Exposes $9.5million SADA Rot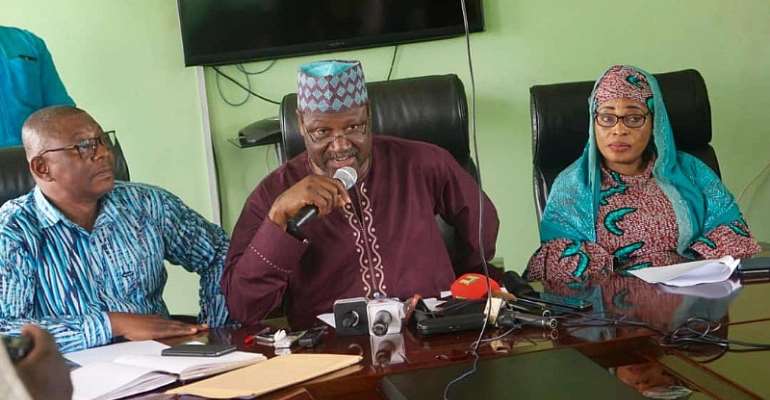 Management of the Northern Development Authority (NDA) has said the then Savannah Accelerated Development Authority (SADA) under the former National Democratic Congress (NDC) government spent $9.5 million to procure tricycles.
It said the deal was signed with a private company named UNIK Savannah for 5,000 tricycles under a SADA-UNIK Savannah through a Private Public Partnership (PPP) arrangement.
At a news conference in Tamale on Monday, Dr. Haroun Majeed, Head of the NDA, said out of the total number procured under the agreement, 3,000 were assembled, 2,239 were released/sold and 732 "left under very unfriendly weather conditions."
Setting the records straight following claims made against it, the NDA boss pointed out that currently there are less than 2,000 of the unassembled tricycles.
Per the contractual agreement, he said UNIK Savannah Limited was to procure, assemble and retail tricycles and motorcycles.
"Secondly, UNIK Savannah was also to identify market officers or agents and, through a hire purchase agreement, to sell out these tricycles via a credit system process," the NDA boss noted.
UNIK Savannah Limited otherwise known as UNIK Dezines strangely collapsed within six months of its creation, according to the NDA boss.
He explained that at the point of collapse, UNIK Savannah had demonstrated clear inability to recover payments of beneficiaries of tricycles through the marketing officers and agents.
"This was strange and appeared to have been orchestrated deliberately for personal 'gain-and-collapse' game master plan," he added.
Marketing officers of UNIK Savannah Limited were fingered in fraudulent inclination after they reportedly received payments from some beneficiaries but failed to account for them, according to the NDA boss.
He said monies that were expected to be paid into a special account at Stanbic Bank to amortize a letter of credit guaranteed by the authority were never done and there was one-sided expenditure by SADA since it shouldered all the cost of UNIK Savannah/SADA Venture.
"A whopping US$9,5000,000 was provided by SADA alone via a Letter of Credit arrangement (L/C) and none by its PPP Partner to procure the tricycles," the NDA boss disclosed.
According to him, the cost included import, salaries and allowances, transporting and carriage, field clearing and other services.
He said SADA failed to anticipate the storage facility needs for the consignment, insisting that "no proper facility was provided for the assembled tricycles leaving them under the mercy of the weather for years and resulting in a significant depreciation of up to 60%, according to the latest valuation by the State Transport Company (STC) Limited."
—Daily Guide