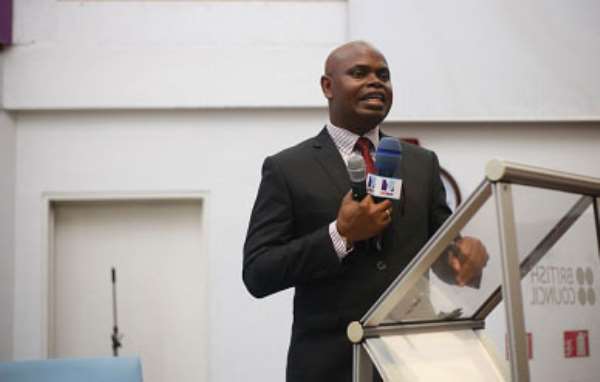 Dr. Alfred Doku
In the early days of the Rawlings revolution in the early 80s, the military junta abolished the operations of certain churches in this country. They were a nuisance to the public and some of them were simply a vexation to the spirit. Some of us who liked the idea showered praises on Jerry Rawlings while others chastised him and called him many names, including 'anti Christ', 'the devil incarnate' and many others. For reasons best to Rawlings and his handlers, the ban was lifted and more 'one-man' churches started sprouting up like poisonous mushrooms in cow dung.
Today in Ghana, the easiest way to make money is to establish a church. To start with, you only need to approach a head teacher of any primary or JHS and seek their permission to use one of their classrooms for church activities. Because the fear of God is embedded in the heart of every Ghanaian, the headmaster will not deny you and will willingly allocate one classroom for your church operation. You start with a prayer group where majority of your unsuspecting members would be women.
In a matter of time, you try to acquire a few musical instruments from the collection you receive from your members. Players of these musical instruments are normally men who are given some pettiness at the close of church service. As the numbers increase, you acquire a land and start to build a wooden structure. You have to plan very well the message you have for your congregation on every Sunday. Tell them in particular your ability to pray for barren women to get children and your ability to pray for the youth in the church who want to travel abroad to get visas.
As for business women and men, you can easily convince them to make them rich if they buy your Florida water and use them every day. Then you coach some of your members to testify to the congregation how your prayer helped them in one way or the other. That's the beginning and you are on the road to your success. You should always remember to acquire a title for yourself like bishop, seer, most reverend, angel etc. If you are not married, watch the women who dance to the 'church music' and you will find a beautiful lady to marry. The lady is then referred to as 'Osofo Maame'. She starts to dress gorgeously on Sundays. Your church elders will suggest to the church members to buy you a befitting car since other church leaders have one. You do not buy food because your church members make sure women in the church donate food items to your wife every time.
These are evil men who have cure for every disease, including HIV/AIDS. When your disease gets from bad to worse, you decide to visit the hospital. The man of God will tell you that your mother is a witch and that she is the one who is bringing all the calamities on you. The poor old lady then becomes your arch enemy. Finally you die, when you could have survived if you had initially attended the hospital when you fell ill. Every year, I write about these religious charlatans. Sadly, it looks as though I have been losing the battle every year but I have the hope that I will win the war eventually.
What is worrisome is that few journalists in this country are interested in this serious issue because some of them have been bought, so they sing the praises of these charlatans. All they are interested in is to tarnish the hard-won reputation of ladies and gentlemen in the country while those who steal in the name of the Lord smile their way to the banks, ride luxurious cars and build mansions of world architectural wonder.
I have problems with the leadership of the Charismatic Church of Ghana or whatever the call themselves. They have refused to speak up for fear of being attacked by these fabulously rich 'men of God'. Governments that have come and gone in this Fourth Republic also fear to add their voices to this menace because when they see the huge crowd gathered at these churches, they fear that when they step on the toes of these criminals, they will lose votes. Just take a critical look at the crowd on the television whenever 'Bishop' Obinim, 'Prophet 1', 'Kumchacha', 'Angel' of APC, among others, preach. Sometimes, they misquote the Bible and preach what the congregation wants to hear.
What is most serious is that the man-hour lost in the churches is having a negative impact the economy. Women in particular who should have contributed their quota by doing one job or the other to help their husbands spend their entire time from Mondays to Sundays attending watch nights, prayer sessions, delivery services and top it up on Sundays when they are literally 'skinned off' whatever is left in their purses. The reason why I sometimes do not blame journalists who shy away from criticizing these so-called men of God is that anytime they do so, these so-called men of God quote a verse in the Bible that says 'touch not my anointed'. Who anointed them in anyway?
By Eric Bawah