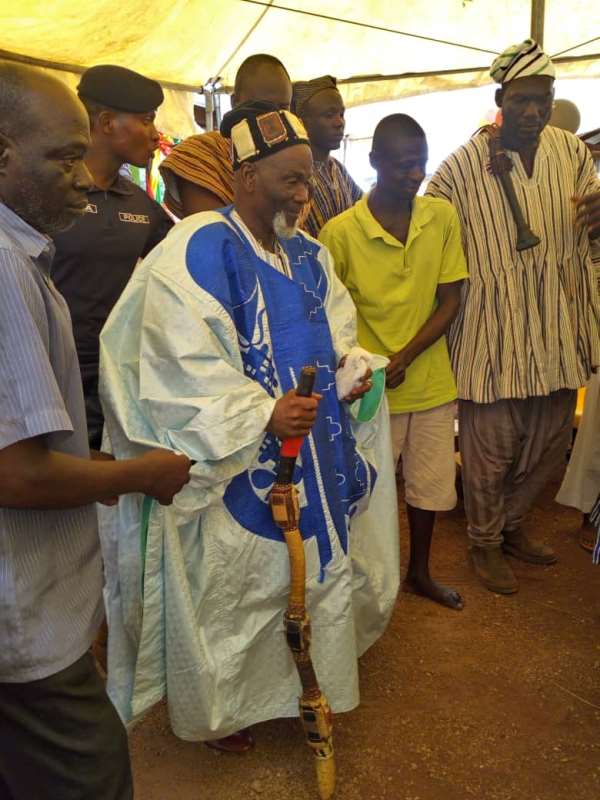 Overlord of Dagbon, Ya-Na Abubakari Mahama II has vowed to ensure child marriages in the Northern Region become a thing of the past.
According to the traditional ruler, those rules which allowed girls under ages to be given into marriages are outmoded and need to be revised.
Addressing a gathering at the Gbewaa Palance, Ya-Na Abubakari Mahama II said "I am urging chiefs, stakeholders, and residents especially men to desist marrying young girls who are underage. It is unacceptable".
He added that he is devoted to supporting Government and Civil Society Organizations (CSOs)in the battle to curb child marriages in the region.
The Ya-Na on Thursday was paid a courtesy call by Renel Ghana Foundation (RGF), a Non-Governmental Organisation focusing on health, education and rural development, the Ghana National Education Campaign Coalition and Northern Network for Education.
The visit by three organizations was to launch a Child Marriage Video Documentary in Yendi.
Information gathered indicates that the documentary, which formed part of the RGF's 'Let's End Child Marriage Now Project", seeks to heave alertness on the effects and risks involved in early child marriages.
The documentary is said to be translated in seven local dialects including; Dagbani, Gurune (Frafra), Gonja, Wale, Twi, Ewe, and Ga.
Executive Director of the RGF, Nelson Richardson Mandela disclosed that the focus of the documentary was to emphasize the need for realistic steps to end child marriages as well as boost sponsorship against gender prejudice.
He said, "Girls who married before the age of 18 were mostly deprived of accessing opportunities such as education and healthcare among others in society and often ended up into the cycle of poverty".
According to the 2018 UNICEF global database, 21 percent of women aged 20 to 24 years were married before age 18. A breakthrough in the above reveals that 37,000 girls under the age of 18 are married each day; 23 girls get married every minute and a girl gets married every two seconds.
Municipal Chief Executive (MCE) for Yendi, Alhaji Hammed Abubakari Yussif, lauded the organizations, the initiative and pleaded that the campaign be spread to most rural communities.
He also called on judges to deal with culprits whenever they flout the laws.
Country Director of Plan International Ghana, Solomon Tesfamariam mentioned that his outfit has been working to support children, particularly the most marginalized, to exercise their rights for the past 25 years.
He said "Working in 637 communities, the majority of which are rural, our work has impacted the lives of more than 480,000 children."
He also noted that since the documentary is part of a series to mark International Day of the Girl Child, Plan International Ghana is proud to associate itself.
Sanitary pads among others were distributed to the students.