Sawla-Tuna-Kalba NABCO Renovates Polyclinic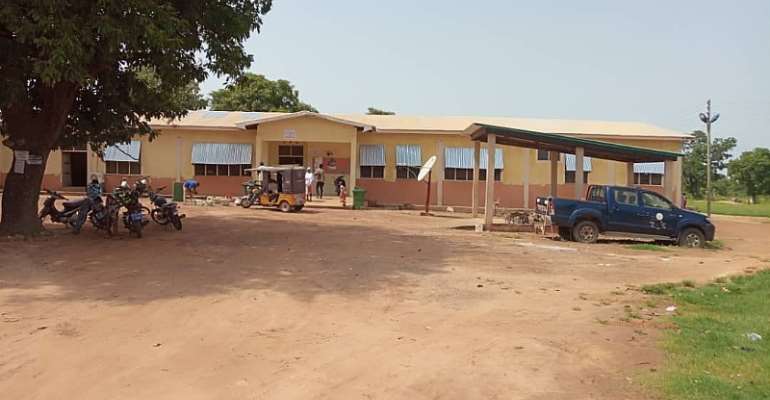 The Sawla-Tuna-Kalba District NABCO Secretariat celebrates 1st anniversary with a surprise package to the good people of the District by renovating the prime health facility (Sawla Polyclinic).
The initiative is part of the NABCO secretariat lined up activities to celebrate it anniversary in the District.
The celebration will formally start on the 3rd of October with community engagement on National Digital Property Addressing and climax on the 4th of October with symbolic handing over of the facility to the management and Ghana Health Service of the Sawla Tuna Kalba District.
The Nation Builders Corps (NABCO) program is one of the New Patriotic Party (NPP) government flagship programs that were initiated to address the growing spade of youth unemployment in Ghana. The early birth of the program saw beneficiaries under seven modules of the scheme successfully passed out at the independence square the president, H. E. Nana Addo Akufu Addo thus on the 17th of October, 2018.
An interview with Mr. Soale Adams Alele the Sawla Tuna Kalba District NABCO coordinator revealed that; the District NABCO secretariat and beneficiaries envisaged the idea to renovate this facility as their small way to give back to the communities.
The young coordinator was very positive that, their little sacrifices to give face uplift to the health facility which is the District Polyclinic will go a long way to raise the standard of health care as well as add beauty to the facility.
He also added that he prays and hopes other organizations will replicate the same gesture at other places that are in dying need of assistance.
He expresses satisfaction on the success story of NABCO in the Sawla-Tuna-Kalba District so far.
He made a direct reference to NABCO trainees accepting posting to the hinterlands in the District where other workers will decline.
He uses the opportunity to thank the trainees for their commitment and also thank all stakeholders who are partnering with his outfit to achieve their mandate.