U.S. Partners Ghana For 9th Annual Pre-Harvest Agribusiness Conference And Exhibition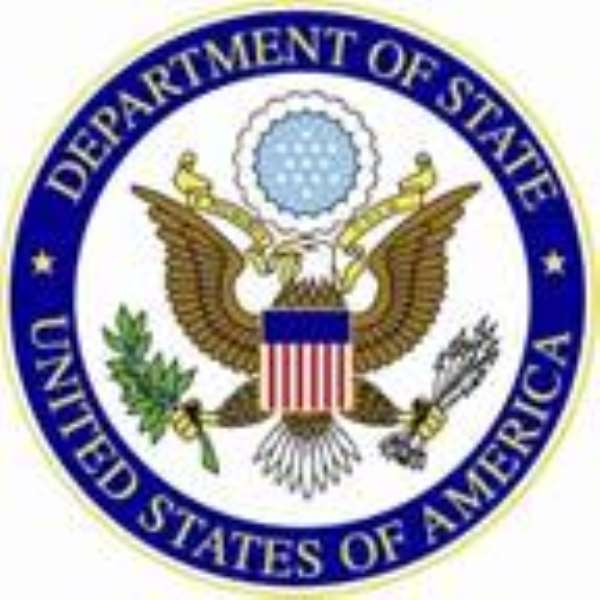 From September 25 - 27, 2019, the Government of Ghana and Agrihouse Foundation with support from the U.S. Government's Feed the Future Initiative through the U.S. Agency for International Development (USAID), organized the 9th Annual Pre-Harvest Agribusiness Conference and Exhibition.
Recognized as the largest annual gathering of farmers, buyers, manufacturers, government officials, development partners and financial institutions in Ghana, the Pre-Harvest Agribusiness Conference and Exhibition attracts private sector investors and encourages the sustainable growth of agribusinesses.
The Minister of State in charge of Agriculture Gyiele Nurah, Northern Regional Minister Salifu Saeed, the Netherlands Ambassador to Ghana Ron Strikker, and 2018 National Best Farmer Mr. James Obeng attended this year's event.
The objective of the conference is to strengthen business relationships in the agricultural sector. The collaboration between the government, people, and businesses of Ghana and the United States is supporting smallholder farmers to strengthen food security by increasing their productivity and access to markets.
A resilient Ghanaian smallholder farmer community is one crucial step on the journey to self-reliance.
Minister of State in charge of Agriculture, Gyiele Nurah, lauded the pre-harvest event saying "This event has become an important annual national Agric event that all of us usually look forward to because of the increasing prospects of good yields and good business that it continues to offer
year in year out. I am confident that this years' experience will not be different in exceeding our expectations and needs. An event like pre-harvest is contributing to the realization of our collective dream of increasing agricultural productivity and achieving food security."
The conference and exhibition assembled over 3,000 agribusiness stakeholders from across the country to learn about new technological advances in agriculture, network, and make agribusiness deals. The event featured business-to-business sessions, policy dialogues, field demonstrations, farm tours and an exhibition that showcased improved agricultural equipment, inputs, and services.
Participants shared lessons learned and identified opportunities and challenges within the agricultural sector. It offered participants an opportunity to forge partnerships and make strategic investments to spur economic growth.
This year's event was supported by USAID, the World Food Program, Ecobank, Yara Ghana, Kosmos Energy Ghana, Interplast Ghana, Agrihouse Foundation, Market Development Programme for Northern Ghana (MADE), and the United Kingdom's Department for International Development (DfID).