Mahama Will End Corruption If Voted Back – Kwaku Boahen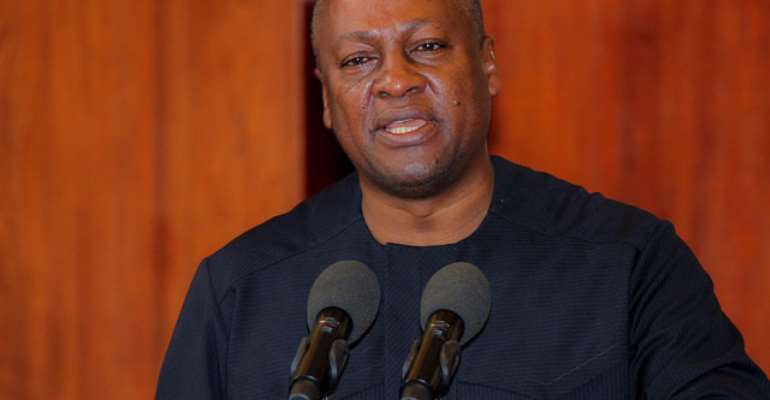 Deputy Communications Director of the National Democratic Congress (NDC), Kwaku Boahen, has said former President John Dramani Mahama will end corruption if voted into power in 2020.
According to him, Mahama is the only president in the 4th republic who has invested hugely in fighting corruption.
Kwaku Boahen said the Ghanaian leader and the NDC does not seek praise from anyone for waging a crusade against corruption in the country.
However, many Ghanaians have questioned the commitment of the former President to root out corruption in his government.
"Former President Mahama will fight and end corruption if Ghanaians voted Mahama into power unlike the President Akufo-Addo government which has failed to tackle massive corruption scandals in his government," Kwaku Boahen exclusively told Lawyer Ohene Gyan on Pae Mu Ka on Accra based Kingdom FM 107.7.
He said Mahama will focus on verifiable facts rather than conjecture and suspicion paving a way for tangible [and] verifiable action.
Kwaku Boahen added that the NDC flagbearer is keen on fighting the canker and will "do whatever it takes" to at least curb the situation if they are voted into power in 2020.
According to him, his outfit remained committed to fighting corruption in the country and has taken some firm measures to address the problem.
He stressed that the former president will deal with corruption completely by holding both present and past government appointees accountable.