NDC Strategies for Campaign 2020 Stink and are Dangerous,Especially on the LGBT Allegation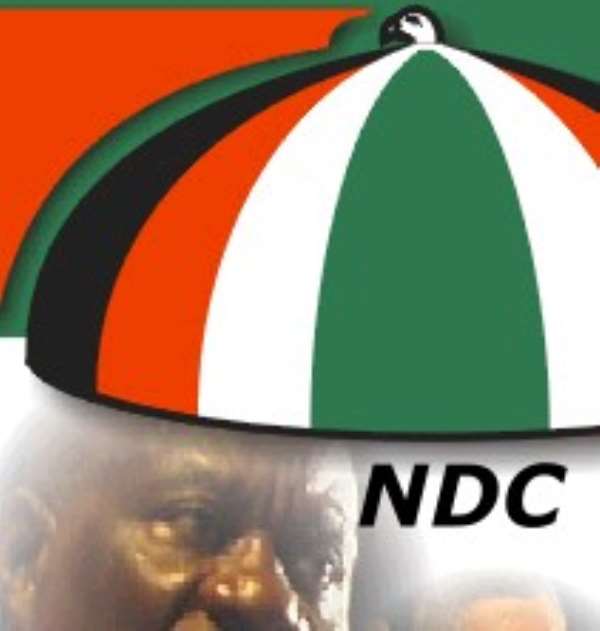 Fellow Ghanaians, please lend me your ears, for I have come to expose the NDC and the dangers they represent for every discerning Ghanaian, but not to undermine them. They have been devising dangerous strategies anathema to the welfare and the security of the Ghanaian and the nation as their only means to successfully deceive Ghanaians to vote for them come Election 2020.
Not long ago, and to be more precise, somewhere in March 2019, in their secret meeting in Accra, Mr Samuel Ofosu-Ampofo, the NDC National Chairman, announced by divulging strategies to help NDC win Election 2020. He asked the NDC attendees to that secret meeting to encourage the resort to kidnappings, arson, insults, and armed robberies to make the nation insecure for Ghanaians.
By the insecurity to emerge, people will start blaming the NPP government and His Excellency Nana Addo Dankwa Akufo-Addo for not being up to the task of governing the nation safely hence unfit for re-election in 2020.
As man proposes and God disposes, credible evidence on their evil proposals and intentions came out in audio recording. As credible, legally permissible and acceptable as the evidence is, the totally structurally-disgraceful and incompetent Ghana legal system is yet to seriously try Samuel Ofosu-Ampofo, a murderer Elder of the Pentecost Church of Ghana by his deeds and actions.
Their evil plans are still materialising on the ground yet, the NPP government seems politically weak to ensure the successful prosecution of evil Samuel Ofosu-Ampofo, a disgrace to the womb that conceived him and the church he attends.
As if that strategy was not enough to obtain the NDC their objective, they have come out strongly, but falsely, to allege that the NPP government is introducing the teaching of "lesbians, gays, bisexuals, and transgender" (LGBT) into the national educational curriculum.
They know very well that homosexuality is strongly abhorred by Ghanaians as part of their cultural and traditional as well as religious upbringing hence any government accepting its practice is a goner at any future general elections.
Much as this strategy by the NDC is serious to culminate in the defeat of NPP in any general election were the NPP indeed in favour of it, and have introduced it into our education as alleged, the NDC's plan has failed at its conception and arrival in public.
For the sake of winning elections to fill their pockets corruptly, the NDC are leaving no stone unturned to achieving their selfish, dastardly objective. But, they will fail again!
In the United States of America, and during the campaign for the re-election of G. W. Bush jnr. as the President of America, his democrat opponent, John Kerry, announced that if he won the election, he would sign for America to officially recognise gay marriages.
For his campaign promise to authorise same sex marriages, his support base collapsed immediately like a falling pack of cards. America, although is a democratic state, they are a Christian nation. Therefore, they found John Kerry's proposition as contravening the Christian teachings. Subsequently, they voted overwhelmingly for the re-election of George Bush, even though he had performed abysmally in his first term in office that clearly warranted booting him out of office at any election.
The NDC know how sensitive Ghanaians are when the issue of officially recognising the practice of homosexuality comes for discussion let alone, teaching them to pupils at school. Therefore, they find it a good campaign strategy to outsmart the NPP by pitting the public against NPP, accusing them of favouring the practice and teaching of homosexuality in Ghana and to our pupils in schools.
Once more, I say, the NDC have failed as this diabolic political strategy to criminally win Election 2020 will not be allowed to sail through, as false their allegation is, by Rockson Adofo, the no-nonsense fearless son of Kumawu/Asiampa soil.
Rockson Adofo
Tuesday, 1 October 2019