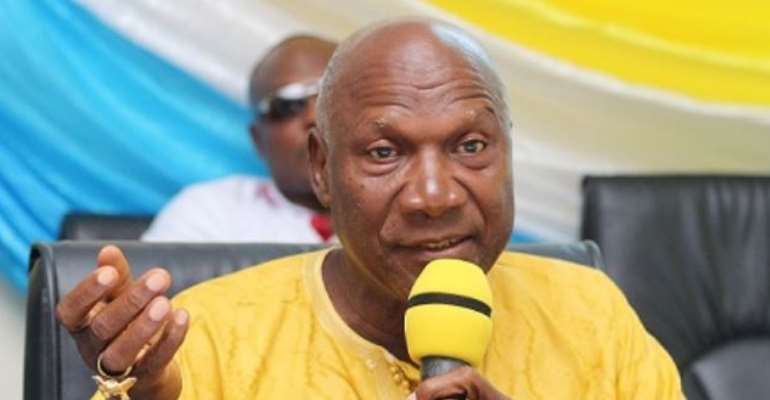 Growing up, including nine years as subject of the British Empire, I don't remember anything like that; that a leader of good old empire Britannia or the presumed leader of a whole world, would both be spoken of as 'lawless', 'buffoon' or 'rogue' or even 'dotard' for the latter. Those adjectives or nouns, in whichever preferred form, would have been left for leaders of banana republics, to talk 'baloney'. We heard that those of that category of 'numero uno' leaders would speak only a Queen's English and those who speak about them would do same. They were not people, actually; they were special, probably not just of flesh and blood but of something far more precious than that.
Not anymore, it seems. And the reasons apparently have a lot to do with the ongoing struggle for the soul of democratic governance, mainly its disappearing ideal of 'rule of law' and its allied 'no one is above the law'. Determined to uphold both, were two of the most powerful of women one could think of: a chief of justice and a speaker, each at one end of, and separated by, ocean Atlantic.
Across that ocean, a teenage young woman had sailed to go to rile a gathering of the high and mighty, all the powerful men, only a few women among them, in the whole wide world. The young lady brazenly queried: 'How dare you!' unimpressive to one man from down under, who was irked enough to insinuate it was child exploitation. Someone would say if he cares about child exploitation, he should go to that former East Pakistan village where girls, as young as age seven, are being groomed for prostitution.
Woman the chief judge and woman the speaker demonstrated in what they each spoke that they care so much about their motherlands and, by extension, the rest of us. What they spoke was the simple word 'unlawful.' To them, the men with power they are trying to reign in have resorted to that to cause havoc. In other words, they are telling the two men using their power to unmake the good of this world to stop right in their marauding tracks. There is enough trouble already out of hand to exacerbate trouble. So they should make things better by doing the right things.
Mother Parliament Britannia expected and practiced sanitized parliamentary language. Presently it is easily described as 'shocking, shameful, dangerous language' with the power to incite. Eccentric egomaniacs are spewing words of self-aggrandizement, deceit and 'I will take the nation and the rest of you along with me if you dare down me.'
Unspeakable bespoke; pronounced Parliament 'dead' even as his speech was being spoken in a live chamber of the Parliament he had pronounced dead. Same person, lawmaker and law adviser to government which had not been dissolved; spoke the dead, all because Madam Chief Justice said his boss should not have unlawfully sent the chamber into coma to give him a free range to Brexit anyhow. When the abominable 'dead' was spoken, another hurled the words 'that's unparliamentarily unspeakable' at him who spoke 'dead.'
On the home front, 'Ɔyɛadeɛyie' and two overseas motherland representatives were talking corruption, proselytizing freedom from aided development must begin with first aid in the corruption emergency that has afflicted our motherland.
See all the principal "mouthers" here are male. From the democracy-caring women's mouths came: 'no one is above the law'; protecting what is in the interest of everyone including the men tearing everything good about this world apart. The teenager climate 'carer' also happens to be a girl. So we have six principal characters in this 'what a world' drama, the three men Don, Boris and Geoffrey (males). Then Lady (a Hale Borisites must have felt as hailstorm listening to her judgment), Nancy and Greda (females). That tells you where the troubles are. Home, the talking corruption are all males; and the Down Under Greta basher too.
I used to think in all things there is a need for a lawyer so that there will be a lawyer close by at all times. That would have made my search for a meaning for the 'unlawful' and 'no one is above the law' the two ladies are fretting over, easier. I would find a handy learned one to explain to me. Nay; not in this motherland where only seven per cent, I mean seven out of every one hundred compatriots who seek knowledge in law, pass the examination. 'Social closure,' meaning keep as many out as possible is what rules. So now from where cometh inspiration? Nowhere else but from within us. Awaken it for accelerated development in this world in dire 'leadership recession.' Oh, the motherland's Parliament has been killed four different times never with benefits.
By Kwasi Ansu-Kyeremeh