Chairman Samba Speaks After NPP Primaries-Says The NPP Is The Winner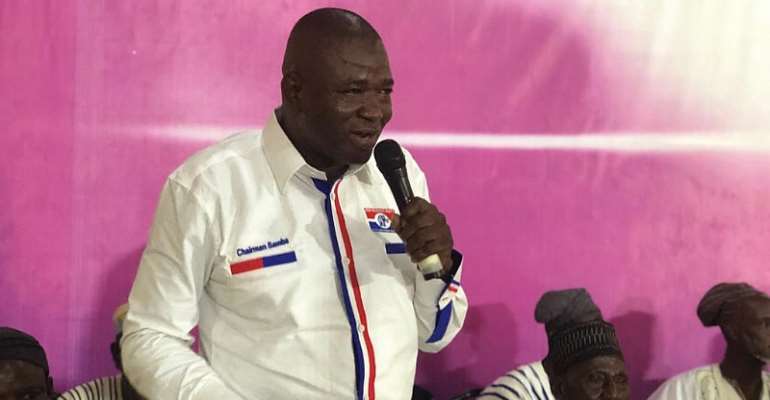 The Regional Chairman of the NPP in the Northern Region, Mohammed Baantima Samba aka *Chairman Do All* has in a meeting with MMDCEs, Parliamentary Candidates, failed Parliamentary Candidates, Constituency Executives and Regional Executives from the Northern Region indicated that the unity of the party was necessary in the match to 2020 Elections and therefore, called on all to join the campaign bus for massive victory in 2020.
Speaking at a meeting which was called at the instance of the Regional Chairman, also had the Regional Minister and his Deputy in attendance.
Chairman Samba was optimistic that the calibre of personalities selected in all nine Orphan Constituencies in the region is a sign of victory for the NPP and charged all who lost, the winners and their supporters as well as the Constituency Executive to team up in unison to capture the seats since the NPP is the overall winner and not one single individual.
The Chairman also used the occasion to call on MMDCEs to liaise with the elected Parliamentary Candidates and show the PCs the NPP track record in their districts for them to start campaigns on such developmental projects.
The winners and losers of the primaries took time to pledge their loyalty and support for the party since the Orphan Constituencies can only be delivered through unity.
The Northern Regional Minister, Hon Salifu Saeed who spoke to *The Voiceless Media* earlier repeated the need for extreme unity for consolidated victory in election 2020.
*Source: The Voiceless Media*