Wa Taxi Drivers Maintain old fares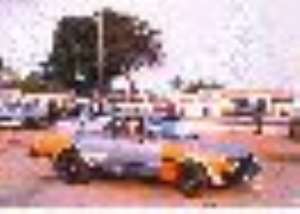 Wa, Feb. 27, GNA - The Wa Taxi Drivers Union, which operates under the GPRTU, has decided to maintain their old fares, despite the directive by their mother union to increase fares by five per cent in response to the recent upward adjustment in the prices of petroleum products by the National Petroleum Authority.
Speaking in an interview with the Ghana News Agency at Wa on Sunday, Naa Saaka Darimani, the Chairman of the Union said although the decision would adversely affect their financial returns, they were doing that in the interest of the traveling public.
"Although the GPRTU has asked us to increase our fares by five per cent, we the taxi drivers in Wa are not going to do so because we decided since October last year to maintain our current fares unless any future fuel increase is so astronomical or rampant that we will not be able to operate without a corresponding increase in our fares," he said. "Moreover, it will not be in our own interest to adjust fares upwards immediately after any slight increase in fuel prices since taxi service is new in the region, and people are just beginning to value and patronize our services", Naa Darimani explained.
On the contrary, "Trotro" drivers in the Wa Municipality have again taken undue advantage of the recent upward adjustment in petrol and diesel prices to increase fares to between 15 and 25 per cent. "Trotro" drivers here were always at pains to comply with GPRTU directives on lorry fares and always cited a litany of reasons to buttress their arbitrary increases, a Transport Operator at the Wa-Techiman Station told the GNA in confidence.
The fare from Wa to Bulenga shot up by 25 per cent from 8,000 cedis to 10,000 cedis, Wa - Busa went up from 4,000 cedis to 5,000 cedis, while Wa- Kundugu rose from 25,000 cedis to 30,000 cedis with Wa - Funsi jumping from 18,000 cedis to 21,000 cedis.
A similar trend prevailed in all the "Trotro" stations the GNA visited. Only drivers plying long distance routes like Wa -Techiman, Wa - Kumasi and Wa- Tamale were complying with the GPRTU directive on the fares. One Driver plying the Wa- Bulenga route, who gave his name as only Yahaya, attributed the high increase in the "Trotro fares to the bad roads in the region, the high cost of spare parts and scarcity of passengers on their return journeys from the villages and other destinations.