Comprehensive Sexual Education Is Demonic — Prof. Frimpong Manso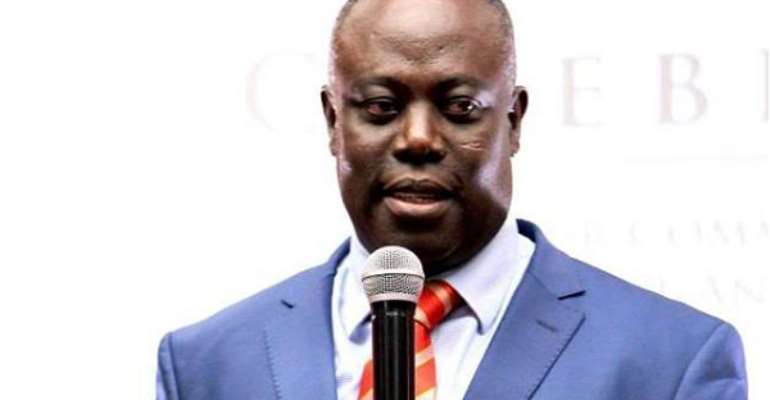 Rev Prof. Paul Yaw Frimpong Manso, President of Ghana Pentecostal Charismatic Council (GPCC) says the Comprehensive Sexual Education (CSE) on LBGT being introduced by the Ghana Education Service (GES) in our public schools is demonic in nature.
He describes it as rather, a Comprehensive Satanic Engagement (CSE).
Prof. Frimpong said, the LBGT is demonic and a satanic orchestrated policy to indirectly lure Ghanaians into accepting it.
Speaking on Dwaso Nsem on Adom Fm's Morning Show, Prof Manso noted that massive demonstration will hit government if the ministry does not rescind its decision.
According to him, the move lacks indepth consultation and that it is intended to demonize the future of Ghanaian kids.
"It is mind blowing demonic and satanic from the deep sea of satanic stronghold to destroy Ghana, no two ways about that. I feel awful about the policy and baffles my thinking why Ghanaian leaders would want to implement such a demonic policy. "The stance of Ghana on LBGT is firm and frowns on its acceptance. Both Christians, Muslims and all other bodies have kicked against the move and just observe the indirect tactics being use to implement it," he posited.
But the Education Ministry, among other things, said students are expected to "acquire accurate information on sexual rights and reproductive health."
It will also help students "nurture positive attitudes and values including open-mindedness, respect for self and others, positive self-worth /esteem, comfort, none judgemental attitudes, sense of responsibility concerning their sexual and reproductive health."
However, Prof. Frimpong Manso, noted that the move is a gradual and steady process deliberately adopted by government to implement a contrary stance of Ghanaians.
He vows to champion a massive demonstration against the government and that the GPCC will boycott the system if the ministry does not rescind its decision.
"Myself together with GPCC and other religious bodies are not in support and if the ministry feels they have the right to implement it, our children will boycott the class, our teachers will not teach, our schools will reject it and we will embark on a massive demonstration to indicate to the whole world our stance," he said.