Coup Plotters In The Land Of Jokers!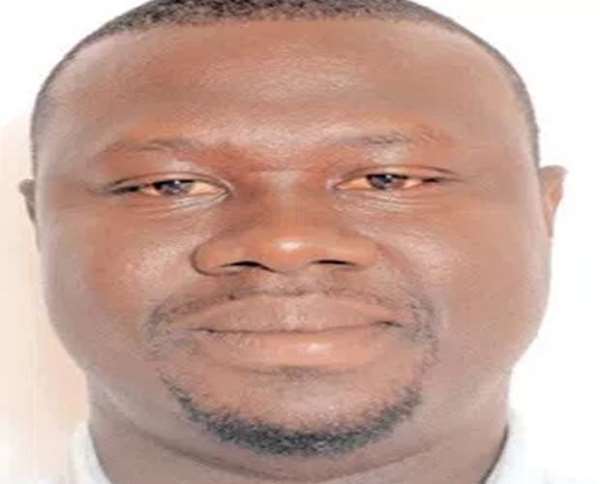 The country was greeted by news of a foiled coup attempt last Sunday. I do not remember exactly how I first got the news. It most probably was from a Facebook friend who had posted it on his wall. Before I could blink, messages had flooded many other walls on the same topic. "Who could be so foolhardy to try such an act in Asomdwekrom in this day and age?" I soliloquized.
Being a very dedicated disciple of 'konkonsa', I decided to dig deep, in order to give you a vivid account of the failed plot. Call them coup plotters, saboteurs or any name that aptly describes the name of a nation wrecker because that is exactly what they are.
Typical of the Ghanaian, many hastily concluded even before they saw all parts of the puzzle. Many were those who ridiculed the Information Minister and the government for the coup plot claim. The opposition Zu-za capitalised on the situation to lampoon the government.
I would forgive the ignorance and exuberance of the public on the matter. I would also forgive the educated middle class who are clueless about what security entails. I would even forgive Zu-za for the propaganda because we all know it is politics as usual.
But I have a bone to pick with the electronic media and the so-called security experts they parade on their platforms. Listening to most of them, one cannot help but wonder if they had even passed Security 101. Yet our sensational radio and television stations shamelessly continue to provide their platforms to the half-baked security experts to foist their corrupted security views on the already ignorant and confused public. The resultant effect is confusion galore!
It is, however, heartwarming to know that we have a security apparatus that has not succumbed to slumber. I have spoken to a friend journalist who has seen the coup video. He says the plot was real and the plotters had very evil intentions. Wofa Kwaku Baako has corroborated his story with even more damning revelations.
It is now a matter of fact that the plotters had planned to remotely detonate an 'improvised explosive devise' (IED) at a public place where the president and his vice would be present. It is now confirmed there is video evidence to prove they had also planned to bomb strategic infrastructure around the country (water supply systems, electricity supply systems, oil refineries etc).
In case you don't know, an IED is a bomb constructed and deployed in ways other than in conventional military action. It may be constructed of conventional military explosives, such as an artillery shell, attached to a detonating mechanism. IEDs are commonly used as roadside bombs and can be detonated remotely using mobile phones and the like.
A fellow patriot, Kwaku Addai Tardia, educated me and others with his Facebook post on why jammers and scramblers are employed when a presidential convoy is moving. He drew our attention to why many phones experienced brief signal interruptions when the Clinton and Obama convoys were passing during respective visits here. The interruption was to stop someone from attacking them with an already positioned IED using a remote/radio detonation system.
So you see, those lampooning government for saying the locally manufactured guns, IEDs and mobile phones could be used for a coup d'état are only exhibiting their crass ignorance. I hear President Ogwanfunu too has joined the bunch of ignoramuses. It is a pity, isn't it?
Do you now understand why some of us say we joke too much in this country? The bitter truth is that many among us are a bunch of jokers because we refuse to put our medullas to good use. Indeed, the level of naivety in this country is so high that I sometimes wonder how a chunk of our graduates managed to finish tertiary education. Apologies to Senyo Hosi!
Abusuapanin, can you imagine the level of uproar in the country, if the miscreants had succeeded with their diabolic plans? Those lampooning the government today would have been the ones screaming 'insecurity' on top of their voices. So why don't we stop the jokes for once and applaud the security services for a good work done?
I'm wondering, just wondering oo! Now that it is confirmed the saboteurs had been caught 'in flagrante delicto' (right in the act), what are those ridiculing government going to say? Indeed, where will they take their meat baskets to, now that the hunter's gun has blown up? Asem sebe!
See you next week for another interesting konkonsa Deo volente!