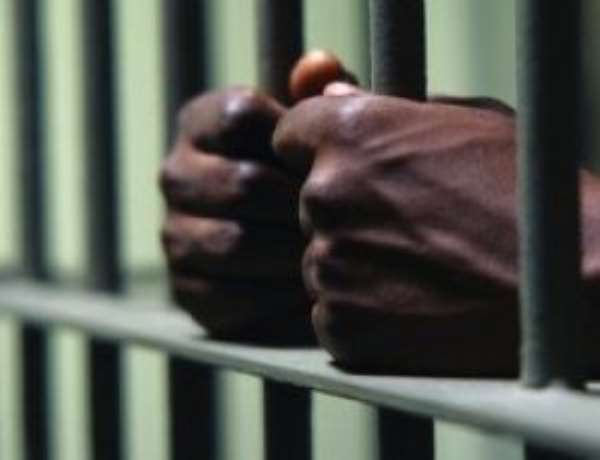 Recently, there appeared in the news the announcement of the significant increase in the presence of personnel from the Ghana Armed Forces in the Upper-East Region. I did not read the details underneath the news headline, as I was also busy working on columns based on other equally significant news headlines. And then a couple of days ago, I came across a brief news item captioned "Greedy Criminals Sabotaging My Government – Akufo-Addo" TheChronicle.com.gh 8/16/19). The story told about a bunch of criminally minded truck drivers who have decided to make a full-time profession out of smuggling fertilizers imported into the country by the government to ensure the resonant success of the Planting for Food and Jobs (PFJ) program.
Well, I chose to call the PFJ the "Feed Ghana!" program because this clearly appears to be the main objective of this most auspicious agricultural policy agenda. It is also a more poetic and catchy sloganeering phrase, which is precisely what any visionary and progressive government needs to ensure the resounding success of its policy initiatives. Of course, the economic problem of smuggling of goods and materials ranging from cocoa, machetes, auto fuel or gasoline, rice-and-beans and, now, fertilizers has been with us almost since anybody can remember; it probably dates back to the prehistoric era. And it is often primarily indulged in to make the proverbial quick-buck. Which is why the culprits invariably appear not to think very much about the deleterious and long-term impact of this patently unpatriotic quality-of-life-blighting crime.
Recently, for instance, one of the regular readers of my columns emailed me to bitterly complain about why, in spite of acute hardships in the country, I was still penning and publishing reams of newspaper articles praising the Akufo-Addo-led New Patriotic Party (NPP) for undertaking several bold and progressive initiatives, including, of course, the "Feed Ghana!" agricultural policy initiative. I did not immediately respond because I was quite certain that a remarkable number of regular readers of my columns may be having a similar concern. You see, I found that Dear Reader's question not to warrant an urgent or immediate response because yours truly is almost 60 years old and does not remember any period in Ghana's postcolonial history, when absolutely no Ghanaian citizen bitterly complained about acute economic hardships, even when some of the most genius economists and entrepreneurs were beaming with smiles and pride over an economic bonanza.
My settled philosophy and perspective on these matters have been to size up everything in relative terms. And in relative terms, absolutely no levelheaded Ghanaian citizen can convince yours truly that the present economic climate is far worse than the Dumsor apocalypse rained on our pates by the John Dramani Mahama-led "junta" of the National Democratic Congress (NDC) for some four-and-half years. But, of course, what I am most interested in discussing here, and I hope the Dear Reader is also equally interested in, is the trite and inescapable fact that ultimately, Ghanaians tend to be our own worst enemies as well as our own best friends. You see, I am quite certain that many of the same "greedy bastards" who have been criminally smuggling fertilizers meant for our farmers to boost up the "Feed Ghana!" policy initiative, have also been bitterly complaining about acute economic hardship in the country, conveniently forgetting that willfully and criminally sabotaging the economic success and development of the country is not a worthwhile and/or positive contribution to the same.
Anyway, perhaps, what I wanted to say on this page, more than anything else, is that maybe President Addo Dankwa Akufo-Addo promptly ought to look into the possibility of our law-enforcement establishment, including our judicial system, imposing a minimum mandatory prison sentence of, say, five years on any citizen or resident caught smuggling a specified number of essential commodities across any of our national boundaries. ECOWAS compact or no ECOWAS compact.
*Visit my blog at: kwameokoampaahoofe.wordpress.com Ghanaffairs
By Kwame Okoampa-Ahoofe, Jr., PhD
English Department, SUNY-Nassau
Garden City, New York
August 21, 2019
E-mail: [email protected]