Alafya Foundation Ghana Honours J Life FM's Freda Owusuaah Bioh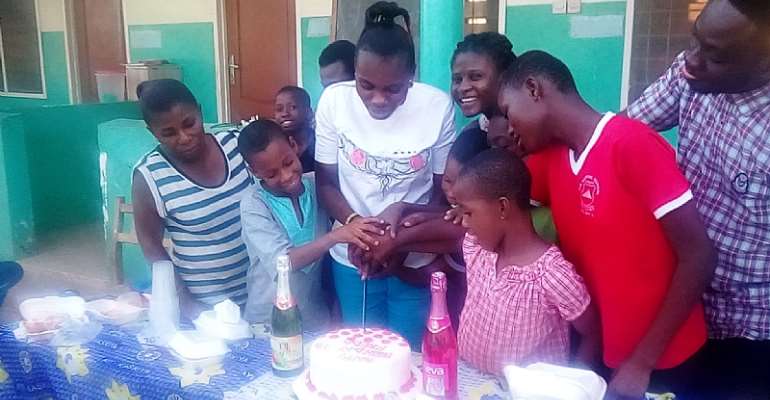 Alafya Foundation Ghana has honoured Freda Owusuaah Bioh of Sunyani-based J Life FM for her generosity.
This honorary follows her continues donation at the Alafya Children's Home at Abesim in the Bono Region of Ghana.
A citation was given in honour of the host of 'Life After Lunch' when she made a donation at the facility on Saturday, September 21, 2019, for the third time in a roll.
Freda has always made it a tradition of dinning and having fun with the kids whenever she made a donation.
"An energetic young lady appeared to us in our home on the 19th day of September 2017. She entered the house with friends and a lot of gifts. We thought she was only there to donate but rather she left an impact in our lives.
"Freda Owusuaa, you are truly a God sent sister to us. You brought us a sister to help the children with homework. It did not just end there. The next year, you did more than that. You kept smiles on the faces of these little ones," a section of the citation read.
They added: "The members of staff were not left out. You brought a singer who cheer us up. Freda, we pray that the Almighty God whose Heaven is His throne and earth is His footstool to grace you in all your endeavours.
We, the children, staff and management of the Kids' Shelter express our heartfelt gratitude for your generous donation to our home.
Thank you for coming every year to celebrate with us. Nyame nhyira wo bebree."
Source: Newshuntermag.com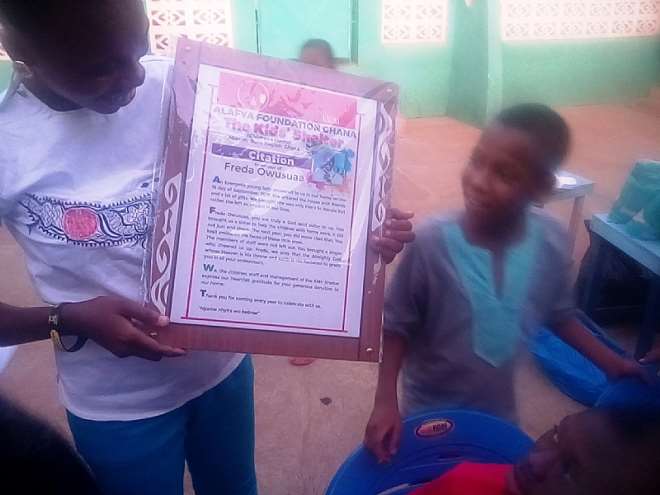 Freda-citation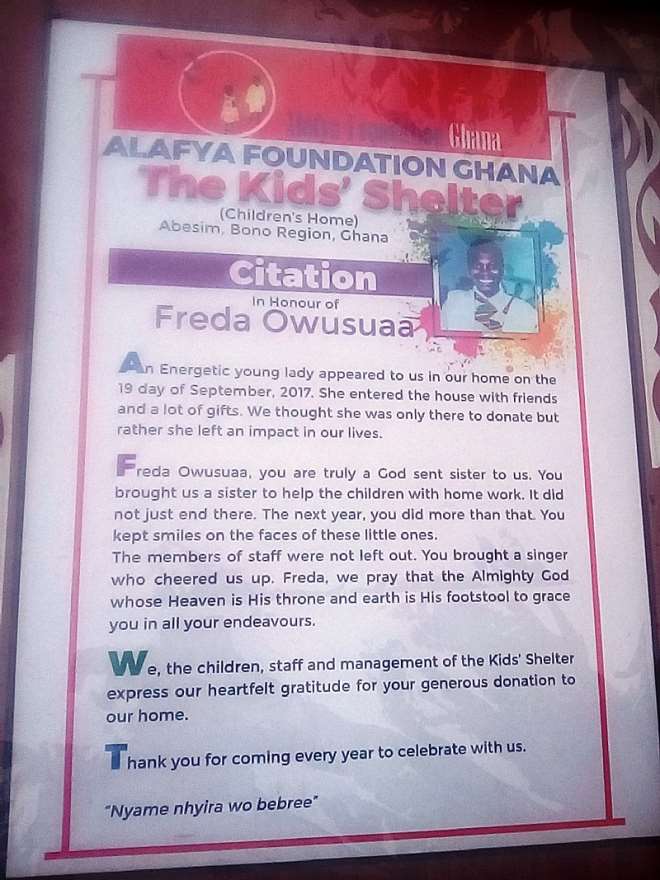 Freda-citation-main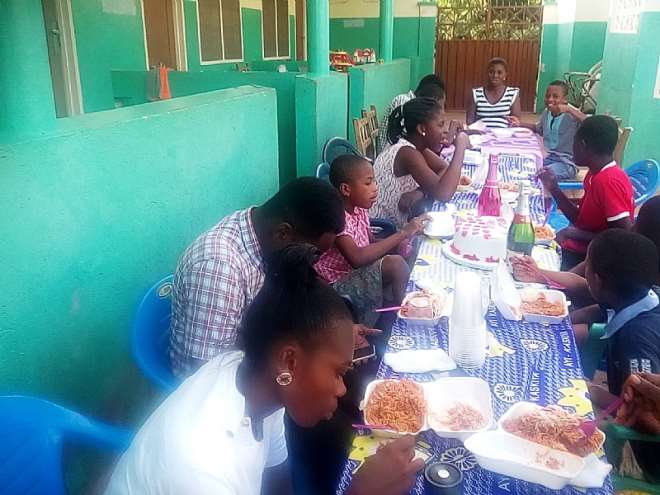 Freda-dinning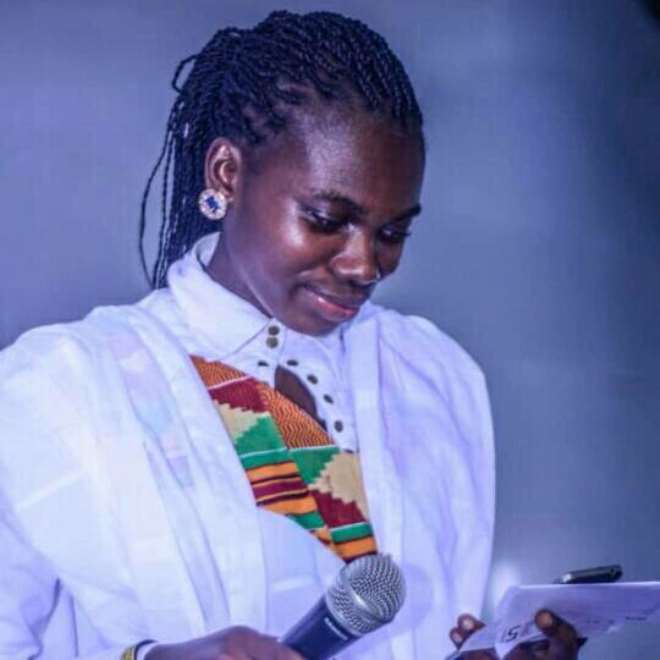 Freda-owusuaah-bioh