The Homeless African Man In Brussels Made Me Cry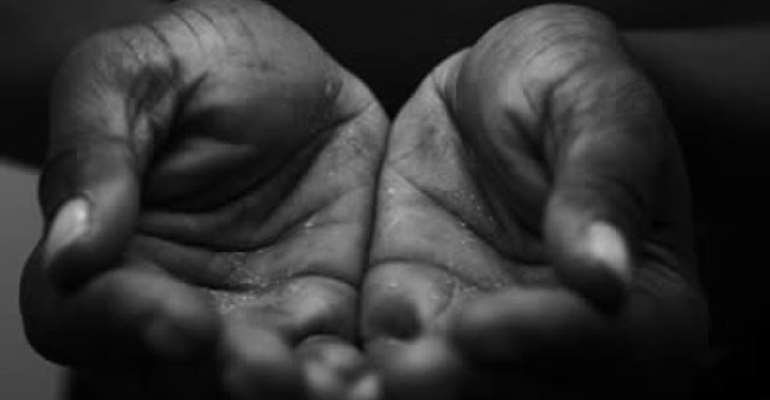 There are hundreds of homeless Africans in Brussels. The number keeps increasing daily because of many of the migrants from other countries often find themselves trapped in a place they wish to make a living, yet have no money to buy food or pay for accommodation.
They sleep at train stations, street corners, public parks or wherever they think it's good for them to pass the night. There are many organizations caring for the homeless but sometimes overwhelmed by the infinite crisis, which costs them thousands of Euros to feed, provide and keep them healthy.
Like many places throughout the world, weekends in Europe are always something special. After hard work during the week, people amused themselves by visiting relatives, go to restaurants or drinking pubs or visit interesting places to take memorable photographs.
Therefore, on Saturday, September 28, 2019, I joined the train from Antwerp to Brussels. It's a 45-minutes journey many foreigners, tourists, and Belgians, often do because the to and fro journey cost less than 9 Euros since the actual price is about 14 Euros.
At Brussels South, I disembarked from the train and went to a local bus station to continue my journey without a slight knowledge of what I am about to witness will deeply touch me. On the pavement is a black man fast asleep under a pile of blankets.
The place is littered with food he ate the previous night and near him is a half-watermelon protected by a thin transparent plastic film.
He was suddenly awoken by the officials of the 'De Lijn Bus Service,' to pack his stuff away. You can see the handsomeness of this man, yet lack of good sleep and regular shower have made him gaunt. Without hesitation, he obliged and gathered the pile of mountainous blanket onto one of the benches.
He realized that his previous night food has littered all over the floor, even though the officials didn't ask him to clean the place, he started picking the littered food, including pieces of bread, one by one from the ground. It's a heart-wrenching scene I find it hard to explain.
Being an African watching this man who isn't crazy, yet unbearable circumstances have forced him to be a mad man is a scenario I will never forget. The fact that I have been through it myself, years ago as a homeless man sleeping at the Central train station in Rome, Italy, before I had a place to stay touched me so hard that I couldn't control my tears.
You will know exactly what suffering is if you have passed through yourself. This is the way I see it. At nineteen, I have no father, I was driving taxi early in the morning, parked the car at home, before going to school at Accra High School.
While contributing regularly to the features column of the Daily Graphic, Ghanaian Times and the Weekly Spectator, I was driving Tro-tro at the same time, from Kotokuraba station to the Cape Coast University. Sometimes, at the front seat, I see the University students reading my article in the Daily Graphic but I never reveal myself to them.
"Big English and academic degree, I do not have but in the name of Jesus Christ of Nazareth, I have thousands of readers who love what I write."
In Belgium, people carry visa or money cards in the wallet more than physical cash, thus; if you lose your wallet it's completely empty. I want to give this homeless brother something, yet the only money I had in my wallet at that moment was 5 Euros. However, I still gave it to him.
The unusual manner he received the money by stretching out both palms as if receiving something valuable breaks me down. It's very sad indeed, a deeply emotional and unhappy situation which clothed me in great anguish. It's only people exceptionally without pity can easily ignore such an extremely distressing scene.
Many Africans in the Diaspora are facing the toughest life bone-chilling experiences. Our only hope is the leaders to make Africa a better place because the continent is not poor, for all those toiling abroad to come home finally one day.