COCOBOD receives international cocoa inspection accreditation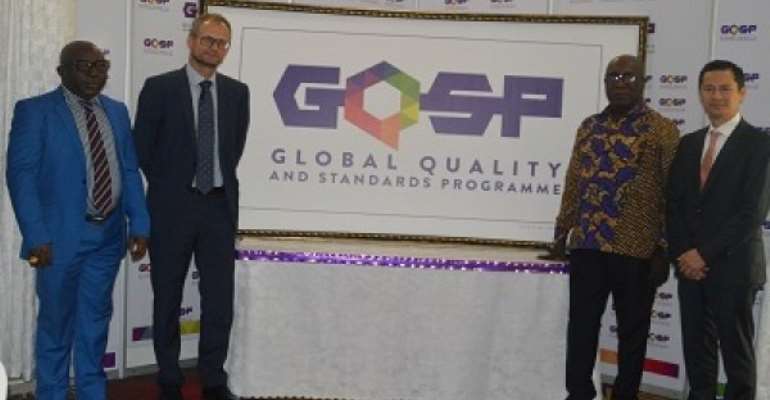 The Quality Control Company (QCC), a subsidiary of the Ghana Cocoa Board (COCOBOD), has received certification for global quality and standards for cocoa products from the country.
The ISO certification 17020 and 17025 was acquired through the support of the Ministry of Trade and Industry and the United Nations Industrial Development Organisation and the Swiss government and will see an intensification of the QCC's laboratory and cocoa inspection ability.
The new certification makes Ghana the only country in the region with such a level of accreditation.
Chief Executive Officer of the QCC, Nana Karikari Addo explained in an interview that the acquisition of this new certification means that the general quality of Ghanaian cocoa will be enhanced and that the QCC is now poised to not only inspect cocoa from Ghana but the sub-region.
"What it means is that our staff are well trained now and are poised to inspect and certify cocoa from the sub-region and are services are being recognised internationally."
He also anticipated more business for the QCC, especially in light of the joint co-operation with Côte d'Ivoire.
He said, "It will not be out of place for us to be called upon to do inspection for them, just to make sure the quality of their beans is enhanced.
"You know, in terms of quantity, they are ahead of us, but in terms of quality, no one can compete with us. With the joint cooperation, they stand to benefit from our services."
He also said that other cocoa-producing countries like Benin, Nigeria and Togo will also benefit from the QCC's new certification.
Aside inspection of cocoa, Nana K. Akatri Addo explained that the QCC is now allowed to inspect products like coffee, banana and copra, which invariably means more foreign exchange when they extend their services to other countries from the continent.
Swiss Ambasssador to Ghana, Philip Stalder said, "The receipt of these certifications are important milestones for the Ghanaian cocoa industry. This will further strengthen Ghana's positions as one of the world' leading cocoa producers.
Concrete results can be achieved from the livelihood improvements like the increase of social protection for farmers, protection of biodiversity of the contribution to climate resilience."
He was hopeful that with the appropriate framework conditions and full investments, the Ghanaian cocoa sector will do better in the future.
"The cocoa sector holds an enormous potential for wealth creation, not only through hard foreign currency, but also through the provision of decent living conditions for farmers across the country," he said.
At the same programme, a new quality standards project with a budget of $1.5m was unveiled to succeed the accreditation project, which has led to the accreditation of the QCC.
This new project will focus on strengthening the quality and standards compliance capacity of national quality institutions to facilitate market access to SMEs in the cashew, oil palm and cocoa value chains.