NPP Primaries: Four MDCEs Rejected In Upper West Region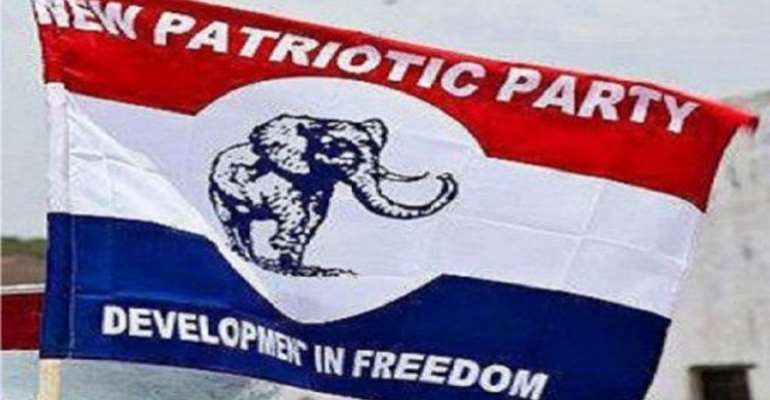 Four out of the five Municipal and District Chief Executives of the Akufo-Addo led government that contested in today's orphan constituency parliamentary elections of the New Patriotic Party in the Upper West Region have been rejected by their delegates.
The Municipal Chief Executives for Wa and Jirapa, Issahaku Moomin Tahiru and Christine Bamanye Amadu as well as the District Chief Executives for Wa West and Nadowli-Kaleo, Edward Laabiir Sabo and Katherine Lankon all lost in the election that was touted as most peaceful.
Their colleague in the Daffiama-Busie-Issah District, Imoro Nadi Sanda however won with 130 votes, beating his closest contender, Felix Naa with 94 votes.
Issahaku who lost in his third parliamentary bid to a new entrant,Hajia Umu Awudu, speaking after the election said though he felt sad about the lost, he respected the decision of the delegates, saying "they elected me on two occasions so if they feel the mantle should be given to another person, so be it".
BELOW ARE THE RESULTS OF THE ELECTIONS IN ALL SIX ORPHANED CONSTITUENCIES IN THE UPPER WEST REGION:
A. LAMBUSSIE:
1. STEPHEN DELLEDONPAALA -33
2. STEPHEN NIBEBALEB EMILE -46
3. B.YELVIEL–DONGBALIGI-201
4. JOHN DOUGHR BALOROO-99
B. WA CENTRAL:
1. HAJIAH UMU AWUDU-302
2. TAHIRU ISSAHAKU MOOMIN-260
3 BASHIR JANET BIBII-12
4. SALIFU ABUBAKAR ORISON-7
5. NURIDEEN AHMED FROKO-208
Rejected-6
C. DAFFIAMA –BUSSIE-ISSA:
1. ABDUL-MUJEEB ISSAH KELE-41
2. ELIAS KAVINAH SORY-38
3. FELIX NAAH-44
4. KANYIRI DEKONGMENE YAKUBU-10
5. NADI IMORO SANDA-130
Spoiled-9
D. WA WEST:
1. MAC-ADAMS BANDA-192
2. LAABIIR EDWARD SABO-197
3. DARI DANIEL KUUSONGNO-224
Spoiled-3
E. JIRAPA:
1. PAUL DERI GUBAH-352
2. CHRISTINE BONBANYE-AMADU -185
3. ALEX TAABAZUING-45
F. NADOWLI – KALEO:
1. ELVIS BANOEMULENG BOTAH-277
2. CORNELIUS KUMPANINGE BELBAH- 65
3. KATHRINE TIEYIRR LANKONO-159
4. WG.CDR.ERIC KWESI DAKURAH-01
Rejected 04
—citinewsroom