NPP Primaries: Deputy E/R Minister Wins Lower Manya Krobo Again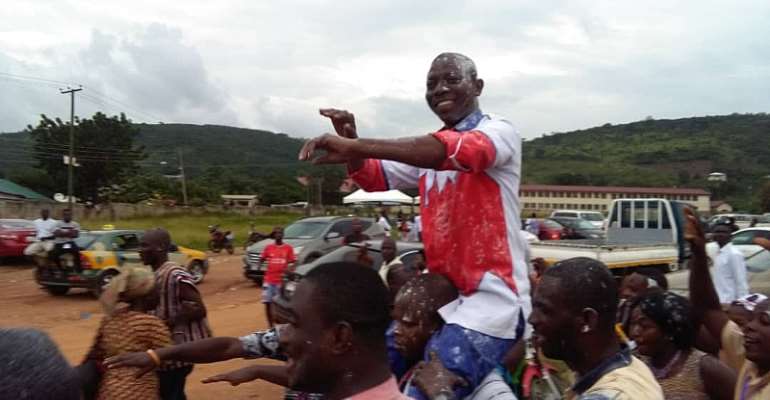 The Deputy Eastern Regional Minister, Samuel Nuertey Ayertey has been retained by delegates in the Lower Manya Krobo Constituency to lead the New Patriotic Party again in upcoming 2020 general elections.
Teddy, as he is affectionately known in the constituency, was the party's candidate during the 2016 elections where he lost to the NDC's Oklitey Tei Larbi by a margin of about 320 votes.
At the end of a fiercely competitive election characterized by allegations and counter-allegations, Samuel Nuertey Ayertey had 343 votes of the 666 valid total votes, while Linda Adadevor who was contesting for the first time had 319.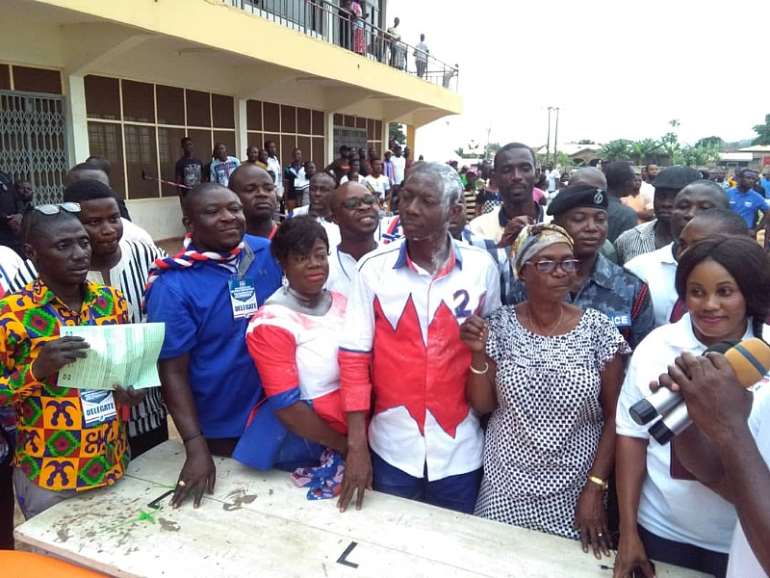 After the declaration, Linda Adadevor who conceded defeat indicated that she will support Samuel Nuertey Ayertey to win the seat for the NPP in 2020.
"I would like to also say to all the delegates and executives of this great party that it is indeed a battle well fought. My brother [Samuel Nuertey Ayertey] will say that I have given him a match for his money and I know that next time, I will come back," she said.
Samuel Nuertey Ayertey on his part said he will also make Linda Adadevor a focal point in the 2020 campaign to wrestle the seat for the first time.
"To God be the Glory, great things He has done. On behalf of his excellency the President of the Republic of Ghana and the Vice President, I want to thank everybody for all that you have done for this victory. This victory is for NPP and this is to tell NDC that 2020 is not going to be easy. We are all going to get together to win the seat for Lower Manya. I want to congratulate everybody and thank Madam Lydia that she is going to join my campaign so we all succeed together. Thank you all and may God bless you," he declared.
—citinewsroom