Stop Calling Sickle Cell Persons Sicklers ― Prof Odame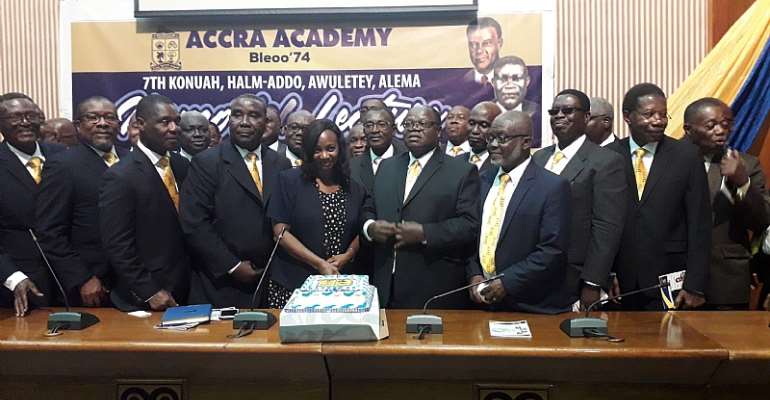 The Medical Director of the Global Sickle Cell Disease Network, based at the Sickkids Centre for Global Child Health, Prof. Isaac Odame says greater majority of persons with sickle cell diseases have attempted suicide for being tagged as sicklers.
He noted that the stigma has negative implications on their health and sometimes slows their response to treatment when society categorises sickle cell patients as 'sick people'
According to him, the socio-cultural factors of people with sickle cell diseases have become too endemic to societies to deal with.
"Calling someone a sickler is a tag which often demoralizes them. Sickle cell people may tell you that anytime they hear that word it depresses them. The word 'sickler' is derogatory which only leads to further isolation of sickle cell people from the normal public. Some of them say anytime they hear that word, they feel like killing themselves," Prof. Odame stated.
He was speaking at this year's Konuah, Halm-Addo, Awuletey, Alema memorial lecture organized by the 1974 year group of Accra Academy at Accra International Conference Center under the theme, "Sickle Cell Diseases: Transforming Treatment And Care In Ghana."
According to him, out of the 15000 babies delivered a year in Ghana, only 4percent are screened for sickle cell diseases.
Prof. Odame attributed this to the lack of a nationwide newborn screening programme for sickle cell patients.
He indicated that early detection and treatment of babies is the best approach to correct this medical anomaly.
"Since 1995, a newborn screening has been in place in Komfo Anokye Teaching Hospital and other areas around Kumasi. Since 2017, Korle Bu Teaching Hospital started this through an initiative with my hospital. Very soon, we are going to expand to Usher and Mamprobi clinic, and where every child is born. If we miss that at birth, for their first and second immunization, where they must be immunized and given vaccination. And when we detect them at that early stage, all they need is penicillin, twice a day which is very cheap," he emphasized.
Prof. Odame continued, "When they have fever, their parents are educated and the child is given hydroyurae starting with one year of age. Thankfully, Novalty is now producing hydroyurae for Ghana at a very reduced cost. We want the cost to go down low so that the National Health Insurance Authority (NHIA) can cover it for patients.
"We are making progress but what we need now is for government to have a public-private partnership to really scale this up," he posited.
Prof. Odame urges faith based organizations to use their platforms to educate their followers to visit any nearest health centre for early screening and treatment.
He further call on government to roll out a public campaign to disabuse their minds about the negative connotations of sickle cell diseases.