Dating Isn't 'Foreign' To Christianity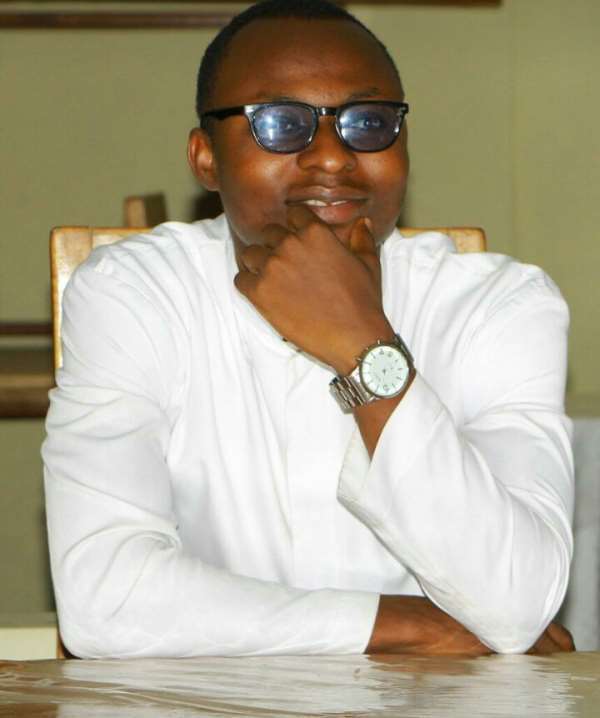 Sir Divine Agyenim-Boateng Bassanio
Prior to our contemporary era marriages were negotiated by families, usually for the good of the family and the society at large. Romantic relationships outside of marriage were considered as an impractical attraction, a corruption of virtue, or even a mental disorder. Dating as we stereotypically think of it only emerged in the late 1920's however to totally ignore dating and its related issues is a serious mistake because studies has proven today that statistically by the age of sixteen, 78% of girls and 83% of boys have been on a date.
In the spirit of the Second Vatican Council, the call to a Christian livelihood is a call to holiness. Therefore even if dating turns out to be a fleeting moment in cultural history, it still affects the practice of holiness of countless individuals (especially the youth) in the church today hence its discussions cannot be dismissed. Not reflecting on dating is akin to abandoning all of these people, giving them no guidance, no opportunities for reflection, and no support from the community or the Church. It leaves them little or no hope in forming relationships that are truly loving and Godly, relating these relationships to their Christian faith.
In the very early 1900's, men and women familiarized themselves with each other through "calling." If a man was interested in a woman, he would come to "call" at her house. He would introduce himself to her parents but not to the woman herself. The parents then took the name of the man (if they approved) to the woman, and then the woman decided if she wanted to meet the visitor or not. A woman could have several men "calling" on her, as "calling" was not a formal relationship and usually entailed conversing with the man in the woman's home under supervision. If a woman decided to only accept one "caller" and no others, the relationship had moved to a different level, and progressing toward marriage. Dating therefore included family, took place in the woman's home, focused on conversation, and placed decision making in the hands of the woman and its purpose was to familiarize themselves with each other with marriage as its end.
Dating with its features as we stereotypically conceived though began in the late 1920's and early 1930's yet it gained its roots in the 1960's and the 1970's with emergence of contraceptives and the sexual revolution.
The formality of going on dates tended to be replaced by informal relationship, cohabitation, and sexual encounters. Unlike the past, there is little or no connection between dating and marriage. According to E. King In today's world, dating is usually understood in one of three ways. A man and woman might get together one night or a series of nights for sexual activity, ranging anywhere from kissing to intercourse without a serious commitment. Or, a man and woman might enter into a highly committed relationship, eating almost every meal together and frequently spending nights at each other's place. Finally, a man and a woman might go out with a group, talking primarily with each other, but not excluding the other members of the group.
The simple Catholic definition of dating is a joyful practice in Christian love that is incompatible with sin. It can therefore be deduced from the definition given above that any act that taunts the purity of Christian love can't be considered to be a part of dating in its true sense.
Almost every religion views relationships in general as godly only when it is guided with moral principles. We need not to claim oblivion about the fact that practically, the act of young people in their mature age entering into a date before marriage has come to stay, first and foremost what these young people need in my opinion is not the pretense and hypocrisy of our day but rather the support to build a strong moral character with discipline throughout this process of their friendly familiarization. These young adults need to be taught what dating really is, they must understand that dating isn't synonymous to sex and flirting with a partner neither is dating courtship or marriage. While marriage is entered into with the expectation that it will last until death, dating is entered into with the certainty that it will end. In dating, people either break up or get married. In either case, dating has ended period. This obvious distinction needs to be made, because when people condemn dating, they often are in fact condemning premarital sex. An opposition to the latter does not mean an opposition to the former. Christianity stands against pre-marital sex but this is not a stand against dating. It is a stand against one type of activity often associated with dating. As long as this distinction is maintained, many of the concerns people have about dating fall away.
Dating basically is rather synonymous to "falling in love", Dating helps us to learn about another person and care about him or her. It is a practice in how to love another person. Compatibility in dating can help in choosing a marriage partner though is not sufficient in and of itself for a successful marriage.
In conclusion, dating is not wrong but can be done wrong. As defined so far, dating can be a joyful practice in Christian love. While dating may not be inherently wrong, it is so often bound up with actions that are so wrong that dating seems beyond redemption at times. Violence, premarital sex, and masturbation (either by one's self or as a couple) seem so much a part of contemporary dating that often people assume that the Church's teaching condemns dating in judging these activities unfit for the good of the Christian and Gospel living. While not prohibiting dating per se, the Church does condemn relationships, any relationships, including dating relationships that include these contaminated actions.