Ghana Will Soon Export Corruption Under President Akufo-Addo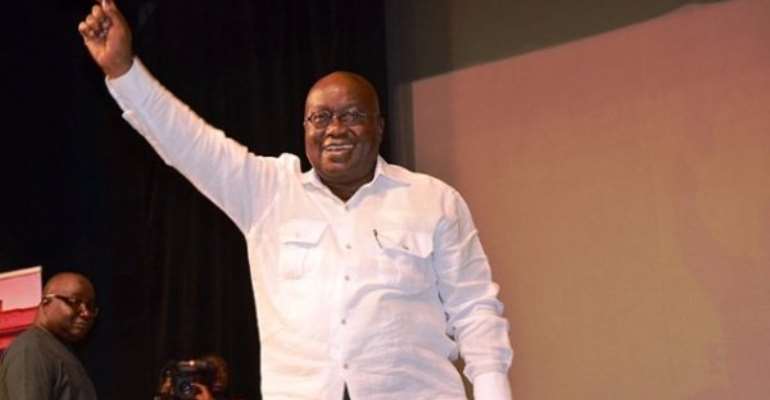 Corruption has many definitions depending on where you find it meaning. Corruption can be said to be impairing of integrity, virtue or moral principle. The moment one becomes corrupt, he or she loses his or her right senses to make good judgment.
Corruption has been described as mass murder by many since it has the potential of thwarting the development of a nation. Many nations mostly African nations are underdeveloped due to high level of corruption. Knowing it implications, all nations preach against.
President Akufo Addo in opposition vehemently spoke against corruption and promised to make it unattractive in his government should he win political power in 2016. Indeed the opposite is what we are experiencing now since corruption in Ghana now has become an attractive venture where almost all government appointees are in a mad rush to get their corrupt cases registered.
Since Ghana now has become the corruption hub, we shall soon export some to the Western world for foreign exchange. This is because we have it in abundance under our corrupt president. Many ambassadors to Ghana such as the United States, Dutch, and Australia have all spoken about the high levels of corruption in Ghana.
The Auditor General reported in 2018 that Ghana has lost over Ghc9 billion to corruption which indeed makes it very serious and alarming.
Since we are good in it and have it more, we shall soon export some for cash. It can fetch us money more than even cocoa since our cocoa trees are even dying.
Under President AKUFO Addo, we experience corruption cases on daily basis which even makes it difficult for us to keep count and records of. The following are but few of those corrupt cases in less than three years of Nana Addo's rule.
• Kelni GVG deal
• Australia visa fraud
• Eleven air conditioning for two bedroom house by Mr Kwame Owusu former Ghana Maritime Authority boss
• Cash for seat $100, 000
• Flagstaff house gate fee, $20,000
• NYA saga
• Cylinder Manufacturing saga involving Frances Esiam
• Ghana Port and harbour saga involving Mac Manu
• PDS saga
• Ghc100,000 as clothing allowance for Mad. Gifty Klenam of GEPC etc.
Indeed the list goes on unabated.
Ghana is indeed sinking in corruption under President Akufo Addo and the earlier we safe it, the better.
Long live Ghana.
Sam Jerome
Regional Communication Officer, NDC - WNR
0244043482