CHAG Partners PharmAccess To Rate Health Centres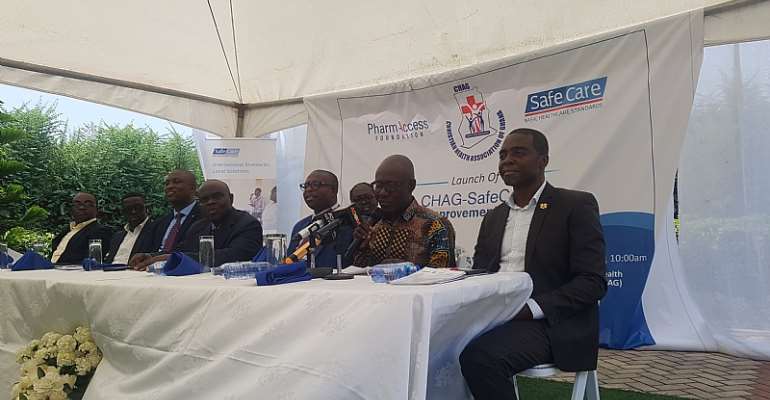 The Christian Health Association of Ghana (CHAG), in collaboration with PharmAccess Foundation has launched a quality improvement programme dubbed 'SafeCare' to assess all CHAG-registered health facilities across the country according to international standards.
In the agreement, PharmAccess is expected to build the capacity of staff for comprehensive facility-wide quality assessments and implementation of continuous quality improvement activities within a three-year period.
Speaking during the launch of the partnership, the Country Director of PharmAccess, Maxwell Antwi, said SafeCare is intended to fill the gap created by the shortage of institutions and standards required for objective and comparable measurement of healthcare quality.
He said the collaboration with CHAG will create a platform that offers opportunities for more transparency regarding quality.
As part of the programme, healthcare providers in the CHAG network will undergo SafeCare assessments, get rated and receive quality improvement support.
Patients can therefore make informed choices, according to ratings of the various healthcare facilities under the programme.
According to the CHAG Country Manager of CHAG, Bonifacia Benefo Agyei, 20 professionals from CHAG member facilities will be taken through the ISQua accredited SafeCare Assessor Training programme for them to become Certified Assessors.
"The Certified Assessors will then be equipped to use internationally accredited standards known as 'SafeCare Steps' to aid Ghanaian healthcare facilities bridge quality gaps," she added.
The Deputy Minister of Health, Alexander Kodwo Kom Abban, said the collaboration between CHAG and PharmAccess is in line with the mandate of the Quality Control Directorate of the Ministry of Health to ensure quality of care in health centres nationwide.
He called on healthcare workers to uphold standard practices by treating patients with dignity and respect, warning that negligence on their part can lead to prosecution in court.
Established in 1967, CHAG membership is made up of over 300 facilities located in all regions in Ghana and comprising hospitals, clinics and health centres, primary health care centres as well as training institutions.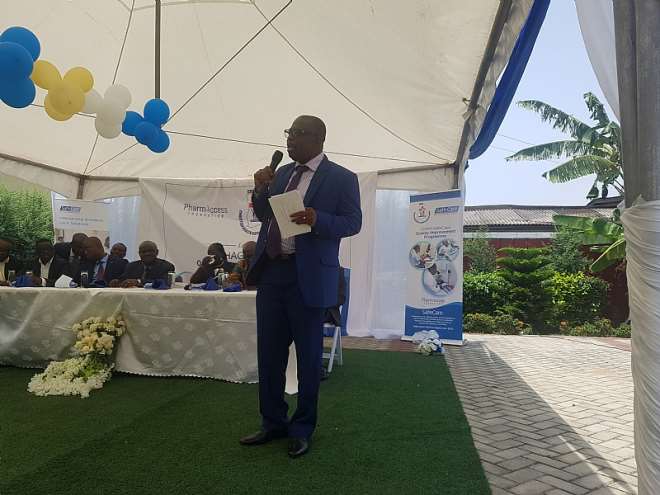 Alexander K. Abban (Dept Minister, Health)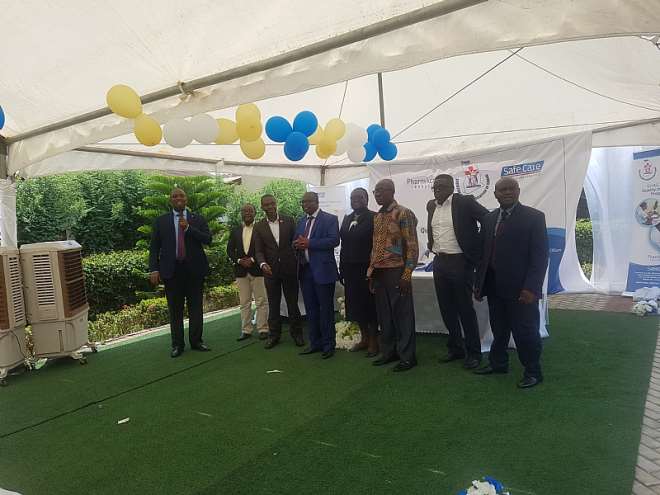 SafeCare is intended to fill the gap created by the shortage of institutions and standards required for objective and comparable measurement of healthcare quality
Lord Kweku Sekyi
Western Regional Correspondent