Immorality Emergency: Time To Act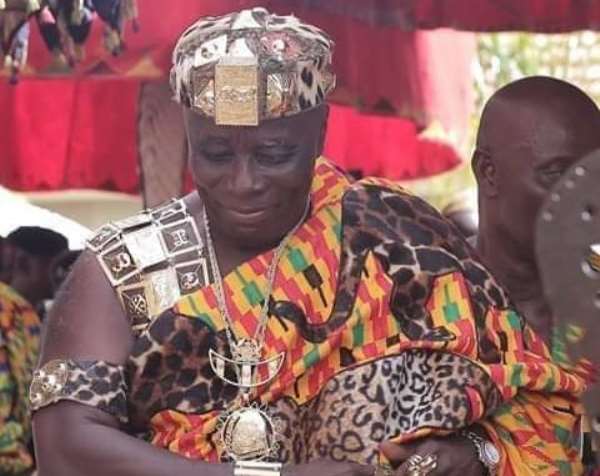 Okyenhene, Amoatia Ofori Panin II
The Okyenhene, Amoatia Ofori Panin II, has observed rather worryingly the upward spiraling of youth insolence to their elders – a phenomenon which is fast becoming a feature of our society.
That was not the case when our values as members of the multifaceted ethnic groupings in this country held sway.
Sometimes the remarks are so harsh and cacophonous that we are constrained to ask whether our country has been replaced by another. Why would a country drop from its high moral ground to such a despicable level?
Perhaps the reason for the sudden change is not far-fetched: the eclipsing of our traditional settings by alien cultures is the cause. Unfortunately, the situation is aggravating as the airwaves offer the deviant youth to insult everybody who comes their way: the clergy, traditional rulers and even politicians – retired and active ones – are game for them to fire at.
Many persons are keeping their wealth of knowledge and experience to themselves, not ready to impart them to others for fear of making appearance in the public space and becoming targets of insults from men the ages of their children. The nation is the loser as these venerable persons withdraw from the public space.
The Okyenhene has joined former President Jerry John Rawlings in taking a swipe at irresponsible youth, and they are many, who have developed a penchant for vitriolic. The latter's description of 'babies with sharp teeth' comes to mind. He could no longer stand the insults young persons were directing at elders, some of them former holders of important offices in the land.
We do not have to be reminded about the spiritual dimension of such inappropriate conduct from the youth. And the culprits want to live long enough to hold offices and be respected?
As the Okyenhene said those who want to live long must render respect to their elders, an age-old belief which is as true as it was generations ago as it is today.
The hurling of insults appears to have become an industry. Some names are associated with insults on social media platforms; their voices trending every day as they hurl invective at persons they do not agree with.
One such Ghanaian lives outside the country from where he sends his packaged insults via social media and other channels to the country, with his remuneration assured from a political source.
It is painful when most people are not even talking about the creeping immorality. It is our hope that now that the Okyenhene has started a conversation about the issue, many more would join so that together as a nation we can restore our age-old dignity.
We remember the late Prime Minister K.A. Busia and how he had caused to be composed and distributed a book on courtesy titled 'Courtesy For Boys And Girls'. The impact of that booklet on the growing children at the time can only be imagined. Youngsters dared not disrespect adults or elders, let alone traditional rulers or even members of the clergy.
Unfortunately, some of the 'sharp-teethed' guys are paid by politicians to insult their opponents. Do they have quality to lead this country one day? We are afraid no.