Is Kevin Ekow Baidoo Taylor Not a Dimwit?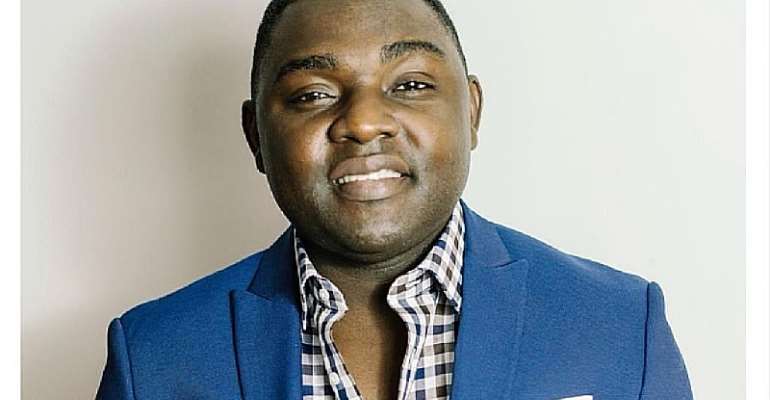 The Ghanaian-born social commentator, Mr Kevin Ekow Baidoo Taylor, hiding in the United States of America and posting weekly video-recorded defamatory messages on the social media claims to know who killed the NPP MP J. B. Danquah.
Kevin says, he has all the credible and abundant evidence implicating Kennedy Agyapong (Hon), the Member of Parliament for Assin Central, as the mastermind who contracted the suspect killer, Daniel Asiedu alias Sexy Dondon, to assassinate the then Member of Parliament for Abuakwa North, Joseph Boakye Danquah Adu.
Kevin claims to have lodged a formal complaint with the American Federal Bureau of Investigations (FBI) to arrest Kennedy for arranging the murder of J. B. Danquah. He again dares the Ghana Criminal Investigations Department (CID), Bureau of National Investigations (BNI), the Attorney General, the CID Boss etc. to challenge or deny his claim and he will provide the evidence in public to prove the veracity of his assertion.
From the steps taken by Kevin and the challenge thrown, I can only see him as a dimwit who is on a mission to court cheap popularity and also, to criminally tarnish the hard-earned reputation of others.
Let me define a dimwit for the understanding of many of us that will find it a bit foreign to our everyday expressions. A dimwit by the dictionary definition is "a stupid or slow-thinking person"
Why is he a stupid person, one may ask? He is, because, the incident, thus J.B. Danquah's murder, occurred in Ghana and it is under investigations or on trial in Ghana. Again, Kennedy is resident in Ghana, and a sitting Member of Parliament in Ghana. Why cannot Kevin report him to Ghana police or the appropriate investigations agencies in Ghana to help with their investigations into who actually killed or participated in the killing of J. B. Danquah but to the Americans?
Does Kennedy not spend more time in Ghana than in America? Can he not be easily available for arrest in Ghana than in America?
Additionally, why would Kevin ask the Ghana authorities like the CID Boss, BNI, the Attorney General, to challenge him before he provides the proofs on Kennedy contracting the suspect killer, Daniel Asiedu, to kill decedent J. B. Danquah? What happens if the organisations and people he is daring, refuse to challenge him? Will he submit the proofs to them or the public, or he will continue to sit on them like a fool and a slow-thinking person as he is?
If he really had those proofs, would he not have submitted them for public scrutiny long ago, as criminally loquacious as he is on a mission to tarnish the reputation of the current President of Ghana and the NPP government?
Kevin Taylor has failed in his mission. He can continue to assassinate the characters of whomever he wishes but to me, he is a damn failure with a midget's brain in his cranium.
Was J. B. Danquah not assassinated during the reign of former President John Dramani Mahama and the NDC government? Was Kennedy not all this while a member of the NPP, then an opposition party? What prevented this crook, Kevin, from reporting him then, when Kennedy had no strong government backing or a strong political backbone than he would otherwise be suspected to have now, if he has any at all?
The FBI have more jurisdiction in America than in Ghana. They would have had jurisdiction over the case if the murder in question involved an American citizen and regardless of wherever the crime was committed, or if the crime had been committed in America.
Therefore, if Kevin is serious and is really sitting on a tonne of credible evidence and facts, then his first point of complaint call must be in Ghana but not in America. Unless he tells me he does not believe in the Ghana investigations agencies and the judicial system to do any better job hence starting from America, then again, why should he ask the agencies in Ghana to dare him before he makes his evidence available to them and the Ghanaian or worldwide public?
What was the motive for arranging the assassination of J. B. Danquah by Kennedy, could Kevin tell us now or at the appropriate time? When the appropriate time is, as J. B. Danquah has been murdered for over three years now?
He wants to play smart by coming out with his lies of having reported Kennedy to the FBI because Kennedy has threatened to report him to the FBI as Kevin resides in the US and has been telling unfounded lies from his US base and possessing a fake identity card. Having been scared by the looming calamity about to befall him, was he reported as threatened by Kennedy, he is trying to be smarter by first running to lodge a complaint against Kennedy. His complaint has failed on arrival.
Kevin Taylor, I challenge you to produce the evidence. If I don't hear within a week that the FBI or the Ghana police or any such investigations body has initiated moves to investigate Kennedy, subsequent upon your proofs submitted to them, I will treat you and whatever you stand for as balderdash (senseless, stupid, or exaggerated talk or writing; nonsense).
Rockson Adofo
Thursday, 26 September 2029