Bono East Regional Hospital Earmarked For Atebubu-Amantin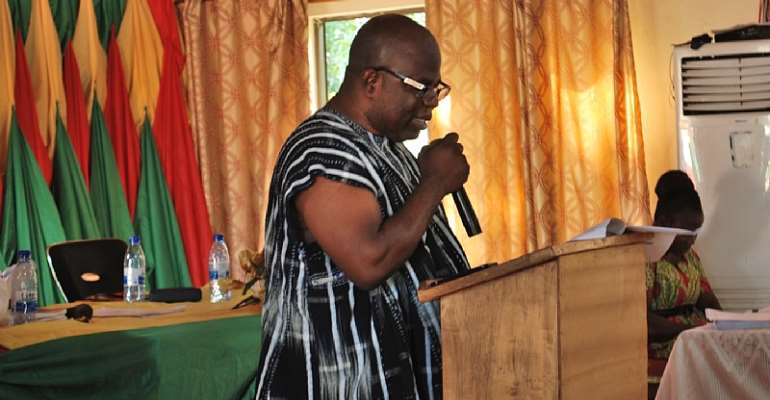 The proposed Bono East regional hospital has been earmarked for the Atebubu-Amantin municipality.
This was disclosed by the Municipal Chief Executive Mr. Edward Owusu at the second ordinary meeting for the year in Atebubu adding that the Atebubu traditional council has already allocated a vast amount of land for the project.
On security, the MCE disclosed that 8 robbery cases were recorded on the major roads since June saying that the assembly is doing all in its power to support the security agencies to fight crime.
"That commitment is manifested through the allocation of fuel and repair and maintenance of police vehicles to ensure road worthiness. The assembly has also donated two brand new motorbikes to the police to enhance patrol duties" he said.
Mr. Owusu announced that the World Bank in addition to a comprehensive road project will provide the municipality with 4 six-unit classroom blocks, 6 boreholes and one clinic with staff quarters.
On internally generated funds IGF, the MCE told the meeting that the assembly as at August this year has collected an amount of GHC988,731.68 representing 66% of projected annual revenue saying although that is commendable, a lot more could be done in that regard.
He said the municipality benefitted from 40,000 bags of NPK and 15,000 bags of Urea under the 'planting for food and jobs initiative' while 87,000 cashew seedlings were distributed to farmers under the 'planting for export and rural development' PERD programme.
One thousand five hundred (40kg) bags of Agra rice together with 2371 bags of NPK and 11,185 bags of Urea as well as weedicides was also distributed to 306 farmers under a special rice initiative.
The MCE disclosed that the assembly is taking steps to gazette its bye-laws pursuant to section 18 (1) of the local government act 936 of 2016.
The current assembly is set to be dissolved on Monday October 7, 2019 in line with article 241 (1) of the 1992 to pave way for the election of new members on the 17th December 2019.