AASU On The International Day For The Total Elimination Of Nuclear Weapons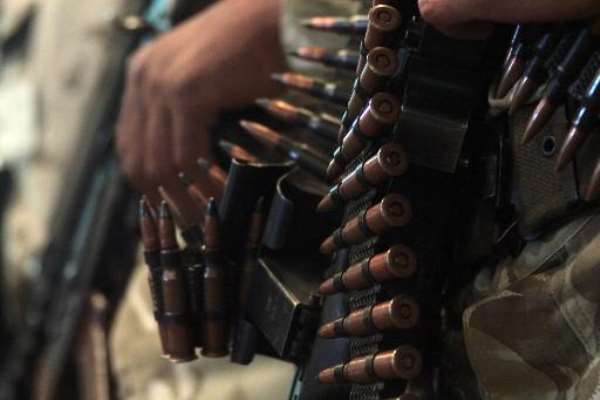 Today, nations all across the world are commemorating the International Day for the Total Elimination of Nuclear Weapons - a Day that offers an occasion for the international community to reiterate its pledge to global nuclear disarmament.
This year's commemoration is taking place at a time when there is a global climate change emergency. The increasing severe weather conditions and disasters have become more frequent and people are forced to seek avenues for survival.
In addition, humanity is witnessing the most acute human migration tragedy ever as many people, in particular, the youth are seeking a better life elsewhere using illegal methods of traveling at the peril of their life.
While the above stated catastrophic situation is worsening, it is estimated that close to 14,000 nuclear weapons continue to be in existence today. Sadly, on 2 August 2019, the United States withdrew from the Intermediate-Range Nuclear Forces Treaty, through which the United States and the Russian Federation had previously committed to eliminating an entire class of nuclear missiles. This is an unfortunate step back from the progress that the entire world was looking forward to.
Colossal funds are provided by countries possessing such weapons for long-term plans to modernize them. For example, it is estimated that one-year nuclear weapons spending represents the cost of 14 years of UN peacekeeping operations. Those funds could be also directed to alleviate poverty, hunger, malaria and other diseases as well as providing the youth with employable skills to curtain illegal migration.
On this occasion of the International Day for the Total Elimination of Nuclear Weapons, the All Africa Students Union (AASU) calls on all stakeholders to take concrete action to ensure the total elimination of these nuclear arsenals, as they pose a danger to the youths – who the future belongs to.
In the midst of all these heartbreaks, Africa remains the most vulnerable continent, as it has the highest number of the youth population. A United Africa is needed to have a voice and gain the necessary respect in world affairs.
All for the total elimination of nuclear weapons!
Long live international solidarity!
Peter Kwasi Kodjie
(Secretary General)
All Africa Students Union (AASU)