Service Personel Reject Afram Plains Postings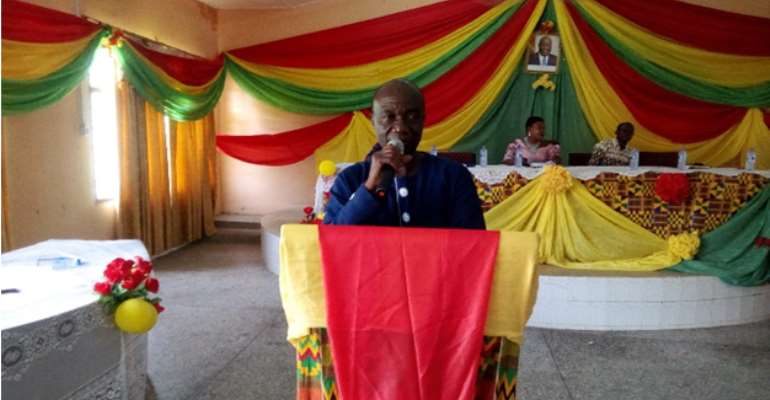 There has been a disturbing phenomenon where National Service Personnel are reported to be rejecting postings to the Affram Plains area.
The District Assembly, already grappling with staff shortage, always complement the inadequate staffing with Service Personnel.
The Assembly last year used some of the personnel for revenue collection exercise and this was one of the reasons the assembly was able to exceed its target for the year.
The situation according to the DCE was dire and needed urgent attention. The 2017/2018 service year saw the posting of 122 personnel and 148 reported for the 2018/2019 service period. The significant reduction this year would adversely affect critical areas like Education.
The District Assembly has therefore written to the Secretariat to reconsider their decision. "More personnel are needed in the classrooms as well as various organizations in the district, their absence will, therefore, be detrimental to achieving the desired developmental goals of the district", the DCE said in his address.
Mr. Kena said the first half of the year witnessed an increase in Internally Generated Revenue (January – June 2019). The District mobilized (GHC199, 534.80) out of a budgeted amount of (GHC 193,326.77) representing 103.2%. He said this was an improvement on the same period last year. The Assembly collected a total of (GHC 110,177.74) out of a budgeted sum of (GHC 191,413.14) during the first half of 2018.
The DCE informed members that the Assembly intends executing more projects in the year 2020. He said most of the projects have been earmarked under the Infrastructure for Poverty Eradication Program (IPEP). He said the Assembly has also taken delivery of a number of equipment to further augment the revenue base as well as ensure some level of modernization in the agricultural practices in the district. They include tractors, power tillers maize shellers, motorized sprayers and Diesel Powered Engine Irrigation Kits.
These according to the DCE will help the Assembly accrue enough revenue to help offset the cost of the equipment since deductions would be made from the district's share of the Common Fund which financed the procurement of the equipment.