Why Is Ghana Not Yet A Global Power On Any Front - Whiles India Is In Many Fields Of Human Endeavour?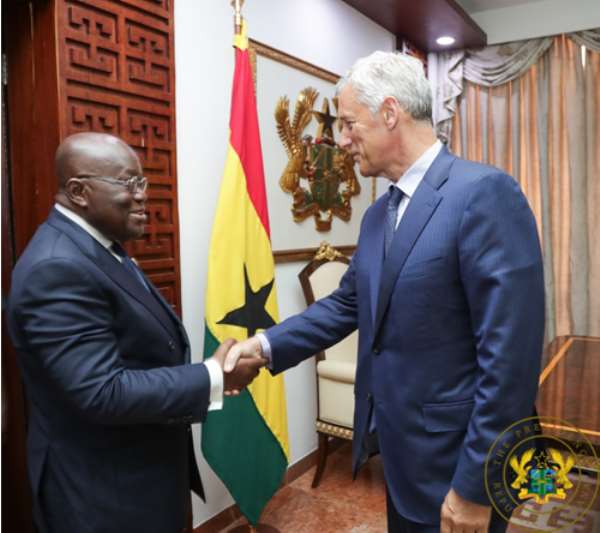 Perchance, is the retention of the totally unreformed Chieftaincy institution one of the reasons Ghana is yet to realise it's full potential? How did India's nationalist leaders deal with the similar problem of inherited privilege in a newly independent country that had to be modernised rapidly - in a hidebound and stratified society dominated socially by many powerful and wealthy Maharajahs some of whom wielded enormous influence and power?
To begin with, it is important to point out that a characteristic of India, is that whenever the need to strategise to secure the future of the nation and its people arises, particularly when an existential threat looms on the horizon, the country's leaders almost always rise to the occasion, and take decisive action. Luckily for Indians, their country has always been blessed with far-sighted leaders.
India's nationalist leaders, for example, quickly took the needed steps to enable them strip their nation's many wealthy and powerful Maharajas, of all their powers, to consign them to the dustbin of history - with the then Prime Minister Mrs.Indira Ghandi withdrawing their last privileges in 1971. India's leaders knew that inherited privilege would stop them from realising their nation's full potential. How right they were - today, despite the many challenges it has faced, India is a global power.
Meanwhile, in Ghana, on the contrary, the bastion of inherited privilege, the calcified Chieftaincy institution, has never had it so good. Chiefs are now more or less calling the shots in society - with some arrogantly trampling on the constitutionally guaranteed rights of individuals and groups with impunity: and many of them now act as if they were Potentates ruling independent kingdoms within the Ghanaian landmass, with absolute powers, and thus not subject to any form of public criticism. Incredible.
Is it any wonder then that whiles India's space industry seeks a share in the global communications satellite market - said to be worth some U.S$120bn - as a niche player offering reliable and very affordable satellite launches, in Ghana, today, there is a spike in the barbarism that ritual killings represent?
And a nation full of fence-sitting cowards, looks on mesmerised, as this #Unspeakable-And-Unpardonable-Constitutional-Abomination goes on. Yet, this is said to be a constitutional democracy, which also happens to be a unitary nation-state, not a federation of independent tribal entities. And, all that, in a nation in which the rule of law is said to prevail, by politicians who talk endlessly about democracy, but benefit from state-capture as oligarchs. Amazing.
How can we still talk about transforming our nation into a prosperous society in such circumstances? Is that some sick joke? Perhaps the question we must all ponder over is: Why is Ghana not yet a global power on any front - whiles India is a global power in many fields of human endeavour? Hmmmm, Oman Ghana eyeasem ooooo - asem kesie ebeba debi ankasa. Yooooo. Hmmmm...