Emergency Medicine Society Call On Director General Of GHS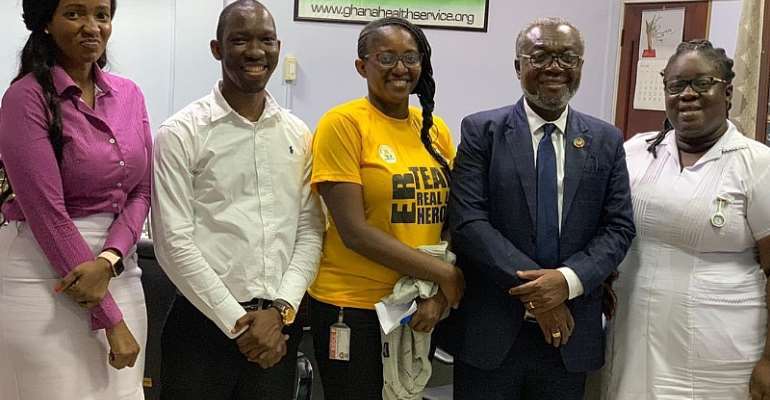 Members of Emergency Medicine of Ghana visited the Ghana Health Service Headquater on Tuesday to meet the Director-General Professor Nsiah Asare to introduce the group to him officially and invite him for the upcoming National Conference in Kumasi from 13th-15th November 2019.
The Director-General who was super excited about the formation of the group.
EMSOG's members' visit was to discuss the role Ghana Health Service has in improving emergency care in Ghana and ask for support for the event.
According to Dr Nana Afia Boateng leader of the group, Emergency Medicine team are committed to improving EM healthcare across Ghana, and this society is that one to help liaise between Government and the citizens in the country.
"We hope to stand out and be unbiased in all we do in saving lives," she stated.
On his part, Professor Nsiah Asare assured the group of his support and participation for the conference and making emergency medicine the core of health care in Ghana.
The group commended the Director-General for being the forebearer and grandfather of Emergency Medicine and pushing for its success in Ghana.
In attendance were Dr Nana Afia Boateng, Dr Nani Edem, Dr Welhemina Enin, Dr Emmanuel Attafuah and Nurse Danquah Sarah, the group's acting PRO.