Is The DCE Position A Real Representation Of The President Or Just A Stepping Stone?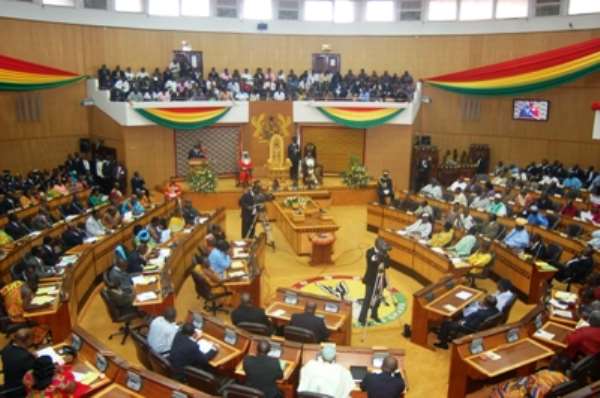 The constitution does not prevent District Chief Executives contesting parliamentary elections. It is their right. Many contested in time past. This year, many District Chief Executives are into the NPP parliamentary elections, campaigning vigorously to go parliament.
I am sure they want to elevate themselves politically or perhaps secure some political security by going to parliament. As a member of parliament, you are sure of having a four-year mandate but the same cannot be said of the office of District Chief Executive.
I hear others say those DCEs are contesting because of their hard work. How can you contest because you think you are hardworking?
Firstly, you were appointed by the president because the president anticipated your hard work and expected nothing more than a real commitment to duty, so as to better represent him ( the president) by helping implement any policies from him. I have seen DCEs who as a result of their hard work were promoted or elevated by the president. So when people describe themselves as hardworking and so must contest to become a member of parliament, I don't come to a better appreciation. You cannot claim personal glory. It should take somebody else to say you are working selflessly and not yourself. Well, that has become the bane of most opportunistic politicians.
Even though in the Upper West Region, many of such who ventured in that political escapade failed brutally, I think taking part in the parliamentary primaries or elections in one way or the other, normally affect the District adversely.
Now, monitoring some DCEs in this year's campaign of parliamentary primaries, I have realized that most of them have abandoned their works as DCEs though being paid by the taxpayer.
Others are using state resources to canvass for votes. Vehicles, fuels and other logistics that belong to Districts are being used by these aspirants. In short, the ordinary taxpayer is funding their campaigns.
I have personally spotted a certain aspirant who is using planting for food and jobs fertilizer, some cashew seedlings and others as campaign logistics. They give these to delegates who will vote for them to the detriment of the ordinary taxpayers. I will not mention any names for now but the right time will come. I believe those who have been monitoring the campaigns may have also noticed these issues of public interest.
I think we need a public debate on this. If our decentralization system must be improved then we cannot leave such pertinent unnoticed. You cannot use our meager resources to fund your campaign because you desire to serve as an MP.
Their quests to becoming MPs mean that they don't actually see their current positions as desirable. They are only using that as a stepping stone and this motive alone has the propensity to breeding corruption. They steal to advance their personal aggrandizement.
In the event that these aspirants fail to garner victory, they will only serve because of the juicy conditions and not because it is their passion and desire to serve their people as representatives of the president.
It is this power-seeking interest that makes many of the social media leaders. Even when they go to a funeral and donate, they must take pictures and come and flood social media for people to see them as hardworking appointees. Such opportunistic tendencies have a direct bearing on the lives of ordinary people.
This piece is not meant to target any individual. The issue has become an issue across the political divide and individuals, interest groups and other stakeholders should look at it, going forward.
We can have time to think and talk about it and measure the effects thereof, so far as decentralisation is concerned. Many accept to be the President's representative not because they are ready to help the president but because they want to siphon resources and later abandon that job for parliament.
I wish all aspirants in the upcoming NPP parliamentary primaries, all the best of luck. The voice of the delegate is sacred and must not be influenced by goodies.
Denis Andaban
The village boy from DBI