Western Region Ready To Host International Coconut Festival In 2020
...The Region Produces More Than 80% Of Ghana's Coconuts For Export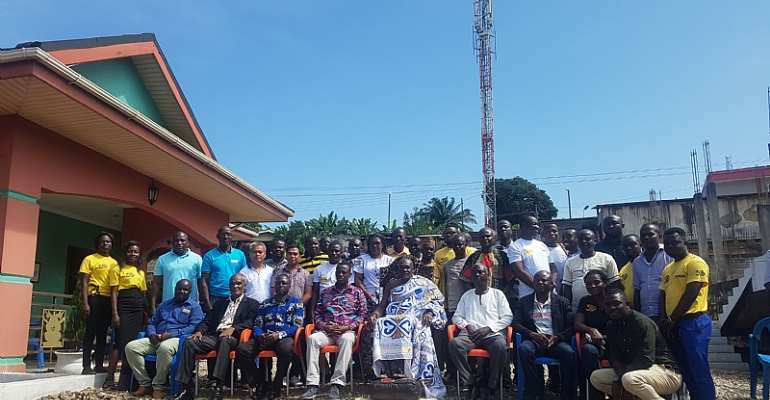 The Western Regional Minister, Kwabena Okyere Darko-Mensah has appealed to organisers of the International Coconut Festival to consider making the Western Regional capital, Sekondi-Takoradi, host of subsequent Coconut Festivals since the region contributes more than 80 per cent of the country's coconuts for export.
Speaking to Modernghana Western Regional Correspondent, Lord Kweku Sekyi, during the opening ceremony at the Accra International Conference Center (AICC), the Member of Parliament for Takoradi Constituency, praised the organisers, African Coconut Group and the Ghana Export Promotions Authority (GEPA) for the initiative which according to him, falls in line with President Akufo-Addo's agenda for job creation.
He said that, as part of government's Planting For Food and Jobs (PFJ) Programme, the Western Regional Coordinating Council will facilitate the planting of 5 million coconut trees to augment production in the region and boost its status as the hub of Ghana's coconut business.
"Western Region exports much of Ghana's coconuts to Nigeria where a truck full of coconuts leaves Ghana to every 45 minutes."
"The coconut business is profitable so we want to empower farmers and investors to enter the business of setting up private nurseries to meet the demand of the growing market."
According to the minister, government is prepared to assist four existing coconut processing factories in the region to increase production as well as the export of value-added products.
The first International Coconut Festival in Accra brought together exhibitors as well as major players in agriculture and industry for the launch of annual 'National Coconut Day' as well as a tour of the Western Region to access the potential of the coconut business.
The Chief of Takoradi, Osahen Katekyi Busumakura, who welcomed the delegation to the region, promised to use his position and influence to encourage the youth to go into commercial production of coconuts.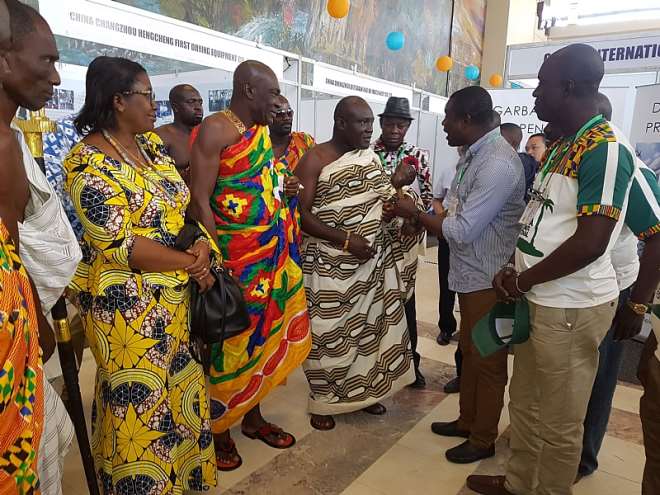 Africa Coconut Group President, Davis Korboe, welcoming Osahen Katekyi Busumakura to the first International Coconut Festival in Accra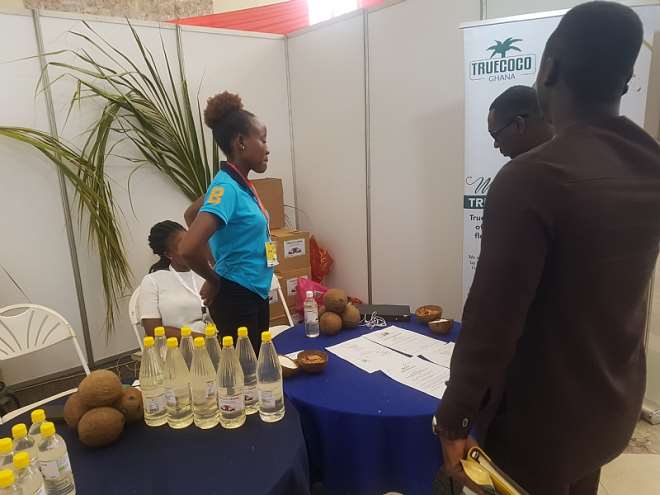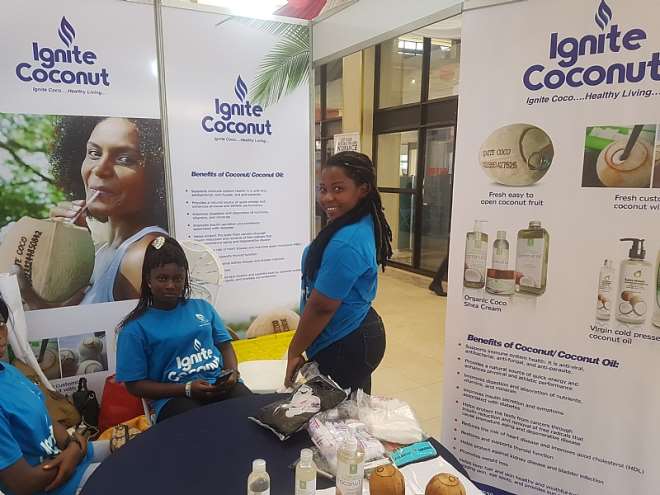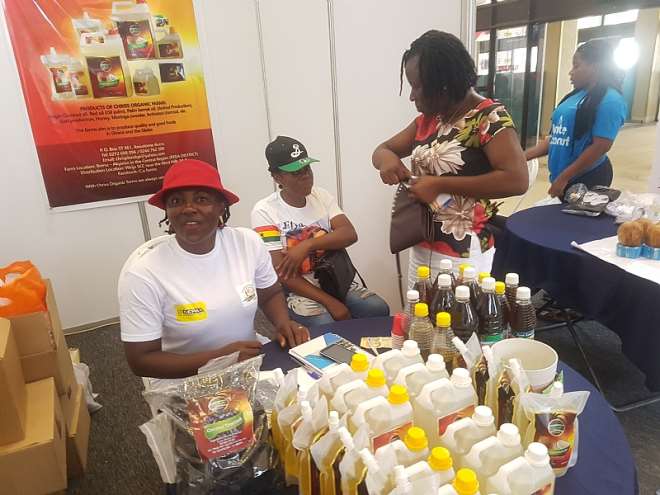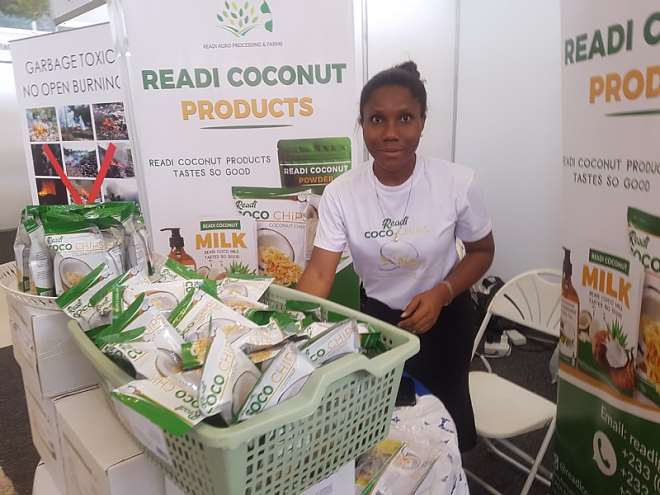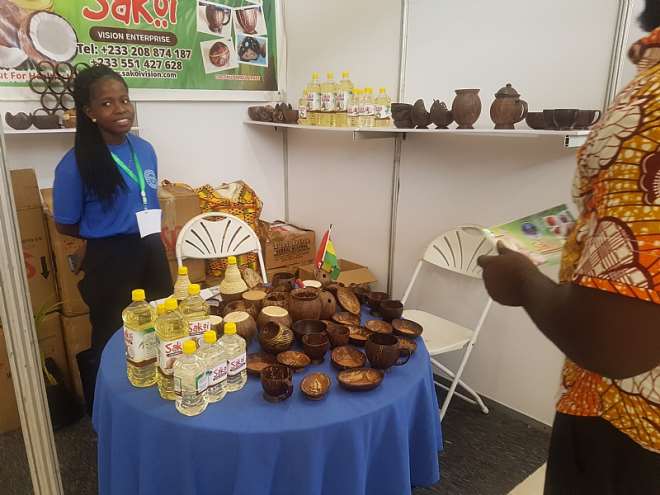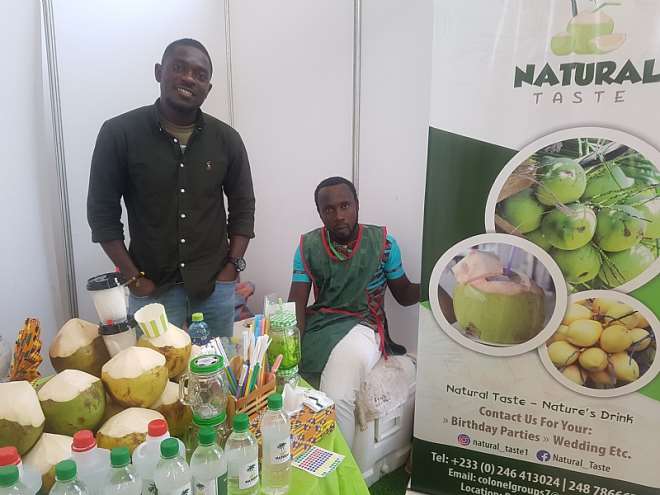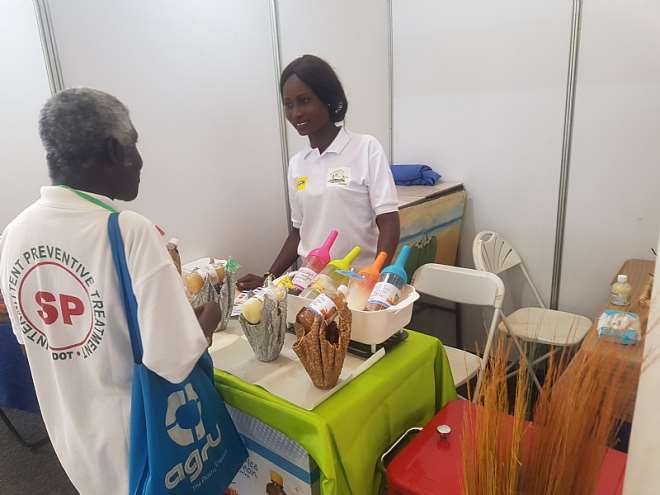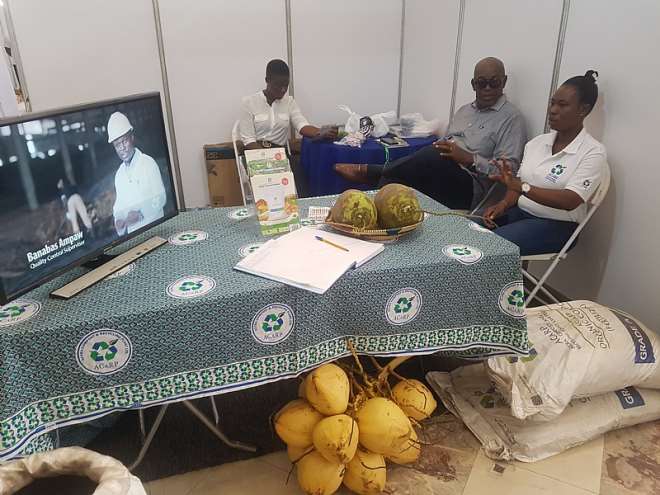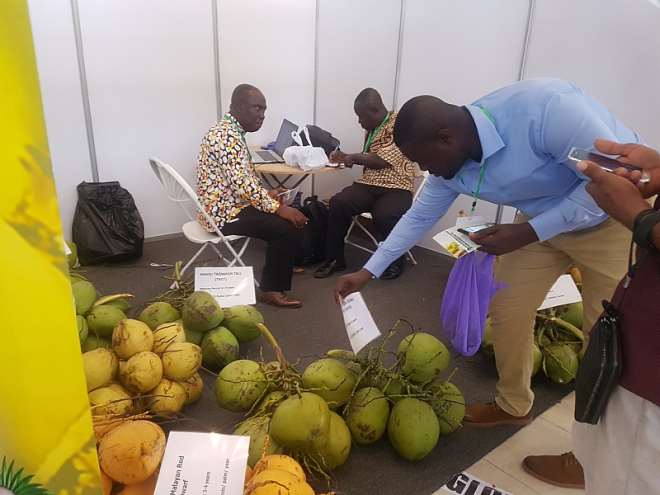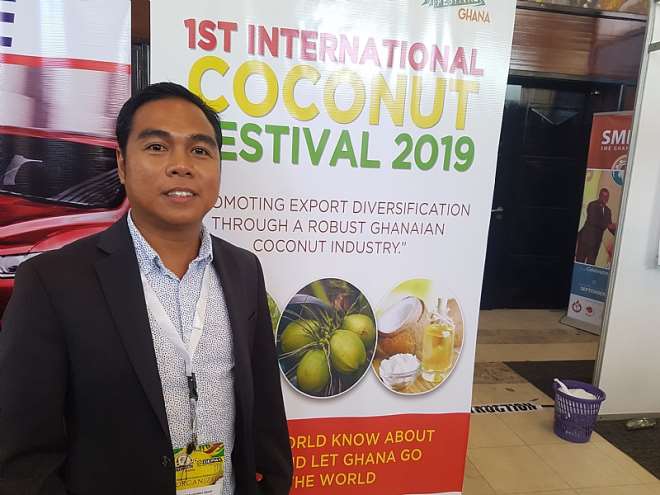 Julian Baricuatro (Founder, Canada Coconut Festival)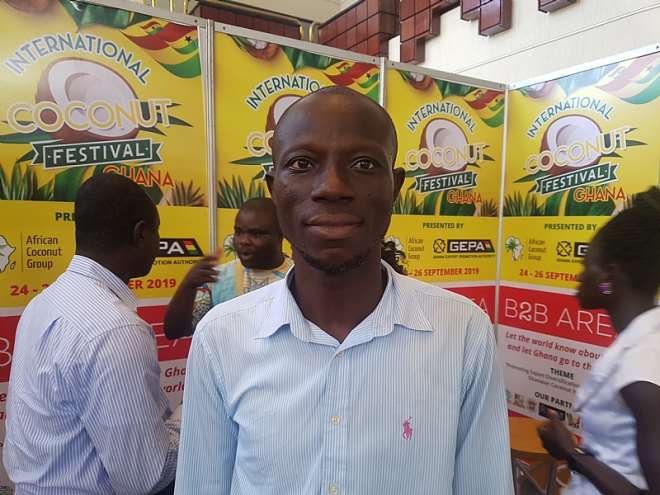 Kwaku Boateng (one of the Directors of African Coconut Group)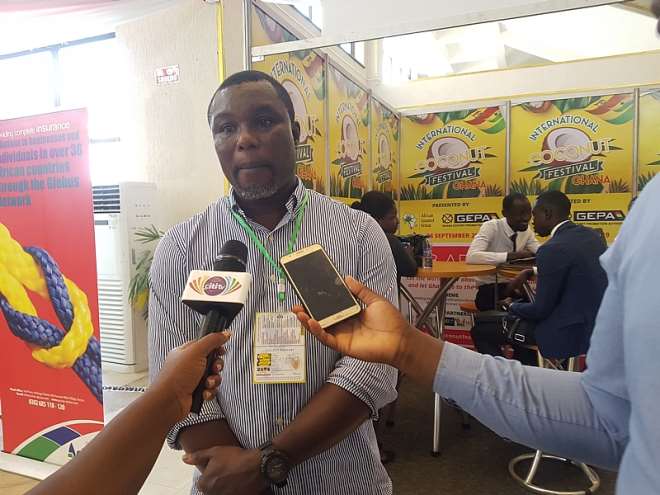 Davis Korboe (President, Africa Coconut Group)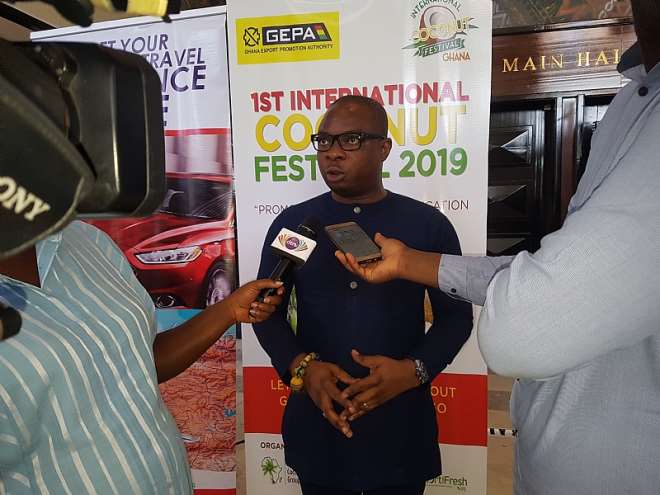 Samuel Dentu (Deputy CEO, GEPA)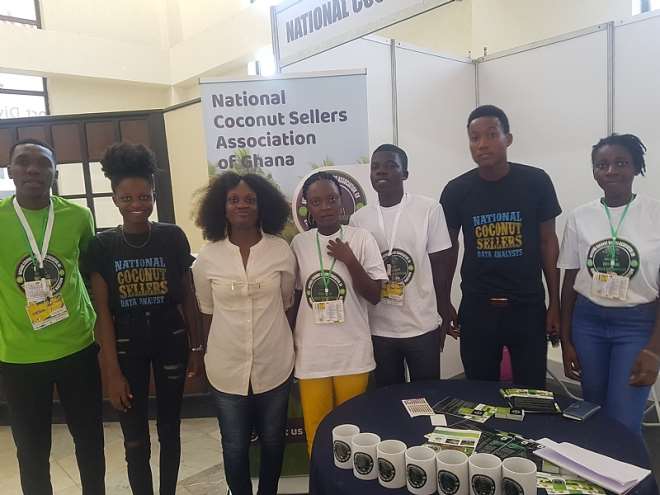 Members of Coconut Sellers Association
Lord Kweku Sekyi
Western Regional Correspondent