Polio Vaccination Commence In Upper East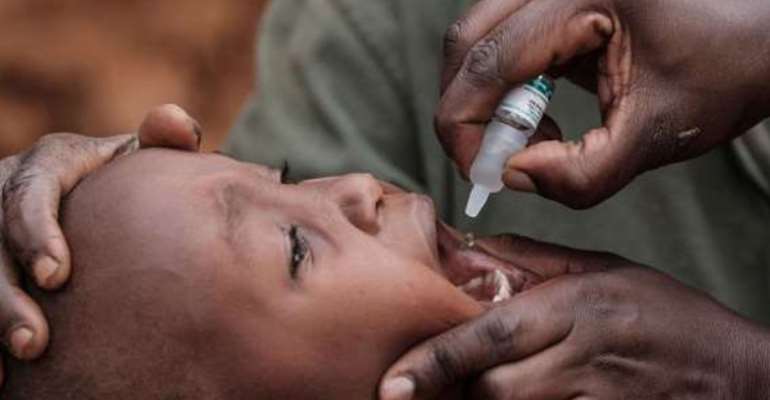 The Ghana Health Service (GHS) has commenced the first round of polio vaccination for children under five years in various districts of the Upper East Region.
The exercise became necessary following the reported outbreak of a type 2 polio infection in the North-East Region.
There is fear that the infection could spread to the Upper East Region.
Upper East Regional Director of the Ghana Health Service, Dr. Winfred Ofosu,
has encouraged parents and community leaders to help in ensuring that every child that needs to be vaccinated is covered during this round.
Ahead of the commencement of the first round of Polio vaccination in the Upper East Region on Wednesday, Dr. Ofosu at a press briefing, assured the public that though the region has not recorded any Polio infections, his outfit has put in place measures to protect children under five from any possible infection.
"Target for this Polio vaccination is children under 5 years of age. Every child within the zero to five years age range, will be vaccinated to ensure full protection from this debilitating disease." Dr. Ofosu explained.
To ensure a successful vaccination exercise, Dr. Ofosu explained that some community health Volunteers as well as health personnel have been engaged to move from one household to another to vaccinate children.
—Daily Guide