Security Expects Indeed!!!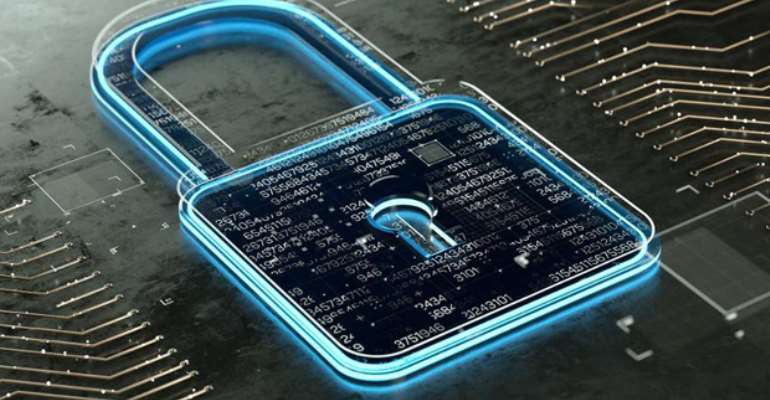 May be the time has come for us to redefine who a security expect is. Some so called security expects in this nation of more than thirty million souls are so daft minded and politically brainwashed that you sometimes think they have just been drafted into the security services as recruits. Probably they have not read wide enough so they make childish comments which borders on infantile disorders.
The security officers in this country, made up of the police, the National Security, military, BNI etc have been following a lead for more than fifteen months upon information leaked to them. These men and women have been well trained and some even had their training in Scotland Yard and other top military and intelligence institutions across the globe. In fact, they are hard nuts to crack and they know whatever they do. When finally they moved in, they were able to seize some weapons including grenades, pistols, AK 47 assault rifles and other bomb making materials.
These weapons were retrieved from a hospital which is not supposed to be an armory. The Medical Doctor and some people including military officers were arrested to help in the investigation. Unlike the days of the revolutions where they would have been put before a military tribunal, hurriedly tried and may be executed, the officers and the government for that matter decided to put them before a court of competent jurisdiction, since we are now in a democratic detestation.
If they are found not guilty, they will be released because they will be entitled to lawyers, if even they do not have money to hire one. On the other hand, if they are found culpable, they will face the music as the laws of the land dictates.
Now some so called security expects jumped into the fray, bastardizing the whole exercise, with some of these "security expects" teasing the security officers that the weapons seized could not be used to destool a village chief. And they are old enough to know what happened in other countries which led to the destabilization of the country. Let me seize this opportunity to educate our 'security expects' how a nation can be destabilized.
Murtala Mohamed was the Head of State of Nigeria when he was mowed down by a single gunman when he was returning from Friday worship in a mosque. The Head of State who gallantly fought in the Biafra War was so popular that the nation of Nigeria nearly turned upside down. The whole country was sitting on tenterhooks and did not know what will happen next. What saved the situation for Nigeria was that the then top military officers in those days also fought alongside Murtalla Mohamed in the war and they were comrades in arms. Generals like Obasanjo, Shehu Yardua, Idiabgon, current president Buhari, Sani Abacha etc quickly moved to cool tempers and put the assassin on trial and installed a new Head of State. Co-incidentally, all these generals ruled Nigeria at one point or the other.
Mr. 'security expect' can you imagine what would have happened in Ghana if our beloved late President Professor Atta Mills was shot and killed in Accra? I can bet with my last coin that there would have been a civil war in the country and many heads would have rolled. Not only coups d'etat are used to destabilize a nation and you don't even need sophisticated weapons to execute the mission. Many years ago, Ghana used to import Christmas toy guns, rockets and other explosives into the country, for us the children to use to celebrate Christmas. When the soldiers started the coup madness, Ghanaians run for shelter anytime they heard the sounds of Christmas toy guns and rockets. In fact, even soldiers in the barracks became jittery when they heard the sounds of these toy weapons. And so traders were forced to stop importing them. When Rawlings and his AFRC junta handed over power to Limann, the leadership of the junta did not have weapons but when the idea entered the crazy minds to launch a coup, they had cohorts in the barracks who supplied them with weapons. So if the medical doctor who was arrested could have contact in the barracks, you can as well guess what he could use that contact to do.
When Alhaji Yussif Mohamed founded his Boko Haram sect in Maiduguri in Nigeria, he did not have weapons. He used hate speech to brainwash his followers and called for public disobedience to the Nigerian government. When the Nigerian Military moved in to quell that movement which led to the killing of Yousif Mohamed who was in handcuffs, the trouble started. Just imagine the staggering number of innocent men, women and children killed and millions of displaced poor souls. For so many years now Nigeria has never been the same again. Should our security officers sit so docile for such a thing to happen in Ghana? That is why the sages say a stitch in time saves nine.
Here in Ghana, we are aware there are some politicians who want to go to heaven the short way. They can hide behind some criminals to make the country ungovernable and this is what will not happen. These people are very desperate and will even sacrifice their children for the sake of power. Yesterday former MP for Nanton in the Northern Region called Murtala Mohamed in a newspaper review on TV3, made it clear that Ghanaians cannot wait for 2020 to change the Nana Addo-led administration and that means a lot.
If you take time to listen to all the NDC communicators, they speak with one voice: defending those arrested and condemning the security officers who nipped the plot in the bud. If they think our security officers will sleep on their jobs then someone out there should tell them that they are daydreaming. It is up to us, the good people of this country, to be vigilant and see these people as hungry bunch of nation wreckers who have refused to accept the defeat that Ghanaians handed down to them in 2016. As for me if I see any evil camped anywhere in this country, I will call it by its name and report to the appropriate quarters. Let them anything funny and surely they will experience Operation Thunderbolt!!!
Eric Bawah