Akufo-Addo Freeing Of Aisha Huang Deliberate —Akamba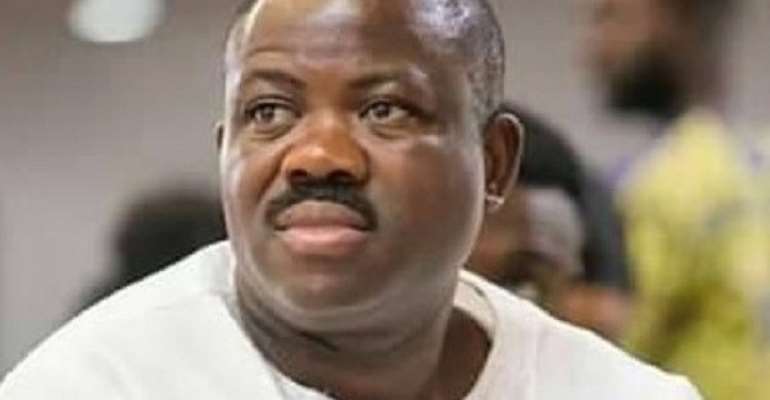 National Organizer for the National Democratic Congress (NDC) Joshua Akamba, says President Akufo-Addo's 'hindsight mistake' on Aisha Huang was nothing but a deliberate move.
According to him, government in a well calculated manner executed her exit to appease the Chinese.
He said government exchanged her release for the 2billion Chinese loan.
Joshua Akamba says comments by some government personnel clearly confirms Aisha Huang freeing was deliberate.
Presidential Staffer and the then secretary to the Inter-Ministerial Committee on Illegal Mining, Mr. Charles Bissue, said government deportation of Aisha Huang was to prevent tax payer monies from being spent on her trial and possible imprisonment.
Senior Minister Mr. Yaw Osafo-Maafo compounded the situation, justifying the lack of prosecution of Aisha Huang on the basis of Ghana's relationship with China and the prospect of receiving $2bn under the Sinohydro bauxite project.
The National Organizer in his words indicated that Aisha Huang was in bed with the New Patriotic Party (NDC) leading to her release.
In an interview monitored by Modernghana.com, he said government was bias to have flown a foreigner out of the country without trial but Ghanaians have had to stand trial for same offences.
President Akufo-Addo during an interaction with students at the Princeton University in the United States of America conceded that the move was a mistake, but was quick to add that steps have been taken and amended the illegal mining law to curb future occurrences.
However, a Civil Society Organization group, Occupy Ghana in a statement do not see how that, in and of itself, will prevent a repetition of the government's mistake.
"We are unable to agree with the President's claim that this would not happen again simply because the punishments provided in the law have been enhanced by a recent amendment. The decision to free Aisha Huang without trial had nothing to do with the state of the law or punishment regime at the time.
"It was simply an unfortunate political decision, the real reason being possibly what Mr. Osafo-Maafo's epiphany revealed. The amendment that the President refers to will not compel the Attorney-General to prosecute foreign nationals who are arrested for engaging in Galamsey or any other offence," Occupy Ghana said in its release.