U/E/R: CLOGSAG Threatens Strike Over Tier-Three Pension Scheme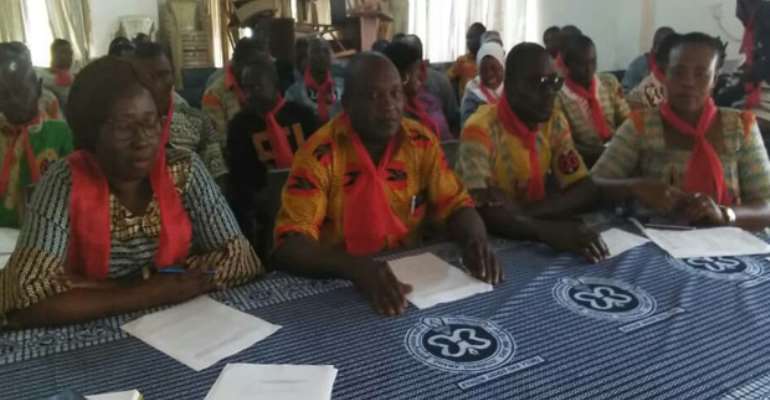 Upper East Regional Executives of the Civil and Local Government Staff Association of Ghana (CLOGSAG) has joined the list of regional executives backing the two-week ultimatum given to government by the national executives to resolve their challenges with the three-tier pension scheme.
The Upper East Regional Executive Committee of CLOGSAG, like the national executives, is against the extension of the implementation period of the three-tier pension scheme by the Social Security and National Insurance Trust (SSNIT).
The regional executives poured out their frustration at a press conference in Bolgatanga. The National Executive Committee of CLOGSAG had earlier issued a statement in Accra, giving government a two-week ultimatum to rescind its decision to extend the implementation period for the three-tier pension scheme else members of the association would embark on a nationwide strike.
According to the CLOGSAG executives, the Hedge Pension Trust had a superior investment portfolio than the SSNIT and, therefore, wanted members of the association to retire on the Hedge Pension Trust benefits.
The Upper East Regional Secretary of CLOGSAG, Martina Awuni, believes that the National Executive Committee is fighting for the interest of members and wants all members to be ready to support any action to pressurize government to fully implement the three-tier pension scheme to ensure peaceful and exciting retirement for members.
The Regional Secretary, Martina Awuni, has directed all CLOGSAG branches in the districts in the Upper East Region to be ready for impending strike action, should government fail to meet the time given.
---Daily Guide