Alleged Coup Plot Was A Setup — Lawyer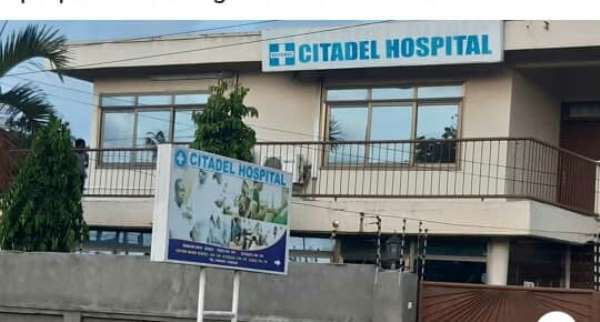 Lawyer for Dr. Fred MacPalm, owner of the Citadel Hospital at Alajo, who was arrested on Friday for allegedly operating a 'bombs and guns factory' at the facility Mr. Victor Adawudu says the raid was a setup.
According to him, the security agencies upon arrival to search the premises went straight to the generator to pick the sack containing the ammunitions and that connotes to him as a setup.
"Some sacks were put at the generator with some guns when the agencies went there under the guise to search the premises they went straight to the generator to pick the sack, so who put the sack," he quizzed.
Speaking on the Super morning show on Joy FM, he added that nothing was found as an exhibit in Dr. Palm's house.
He claims that the security personnel stormed the premises a day after a technician was called to fix a fault the generator set had developed, according to his client.
In his words government is putting up a diversionary tactics from the economic difficulties faced in the country.
He said government is insensitive and a clear agenda by government to cover up the hardships experienced under the current NPP administration.
He feels the government is gauging up against freedom of speech.
Government in its communication has indicated that Dr. Palmer is initiating youth mobilization as part of the cause to destabilize the country; a point clarified by Mr. Adawudu.
The lawyer said his client (Mr. Palmer) has vociferously criticized the trend of governance in the country.
"My client has been very vociferous that the way the country is going with the politicians and others and think that is not what is expected and the youth should be sensitize and know that they need to take up their destiny and rise and say no to the way things are going.
"I think that is not what to say radicalize. If that is the way of mobilizing people for a coup, should it be on social media where people can be identified and speak their minds, I think this whole thing looks just as a plot to cover up some of the difficulties that people are complaining in this country," he emphasised.
He described the move by government through the security agencies as another joke. "I think this is a big joke."