Staff Of Kumbungu SHS Threatens Strike Over Unpaid Intervention, Incentive Packages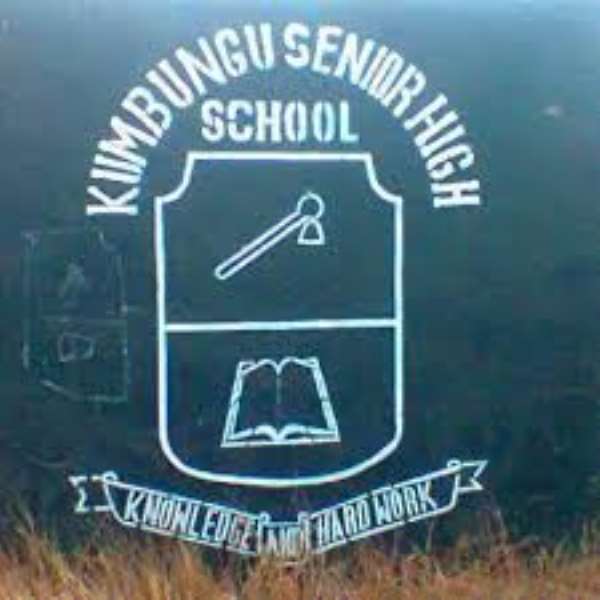 The staff of the Kumbungu Senior High School has has served notice to boycott classrooms and offices by 25th September, 2019 over embezzlement.
The staff members numbering over one hundred and fifty and comprise both teaching and non-teaching staff are accusing the Headmaster Mr. Ayanah Mohammed Abdulai and the head of the accounts department of scheming to embezzle funds meant for intervention programme by the government.
One of the staff members who pleaded anonymity explained that the Headmaster through the Bursar told the staff that about 750 students were not captured when the funds were released. 'But our checks revealed that the government have transferred the balance to the affected schools'.
The staff also alleges that there is evidence to the fact that government have transferred funds to take care of the staff incentive package and added that many schools have disbursed the funds to teachers.
The Headmaster has chosen never to meet the teachers and will only sneak into the school when everyone had closed', the aggrieved staff members explained.
The staff members say they are compel to push the issues because the Headmaster is no longer stable in the office. They expressed fears of him taking the money home since he is due to retire next month.
The aggrieved staff members claimed they made several attempts to get the Headmaster to a staff meeting but failed.
According to them, the Headmaster has turn down all their requests for a meeting with him. 'As we speak now, the whole school is without electricity. How can the students study at night?', one of the teachers quizzed.
Reports from the school and the community indicate that these issues are really affecting smooth academic work in the school. Teachers and other auxiliary staff appeared very uncomfortable and have expressed their disappointment on how the Headmaster has handled issues in the school.
As at the time of filling this report, the Headmaster was not in the school for his response and efforts to get him on phone were unsuccessful.
The Staff Intervention and the Staff Incentives are both measures as part of the implementation of the Free Senior High School Policy to motivate both teachers and non- teaching staff.
The payment of these funds has witnessed some misunderstanding between heads of some second cycle institutions and staff, with many calling on the Education Ministry to pay the beneficiaries of these initiatives through the banks.