Ceasefire On Otumfuo — Mahama Tells NDC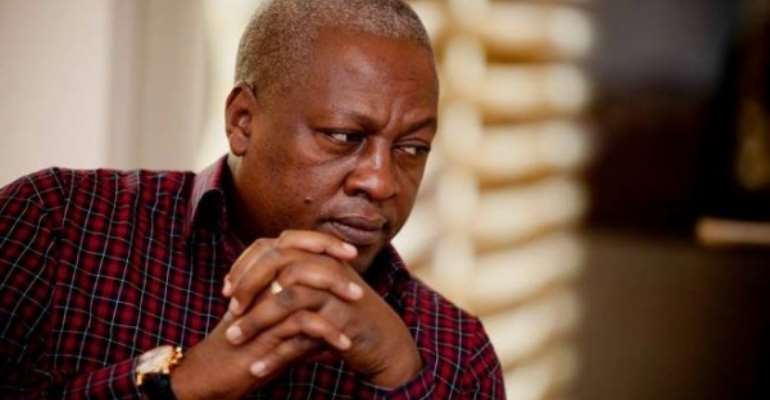 Former President John Dramani Mahama is passionately begging members of his National Democratic Congress (NDC) party to stop attacking the Asantehene, Otumfuo Osei Tutu II.
There has been waves of attacks on the Asantehene since he stated at the United Nations Peace Forum in New York, United States that he had to intervene in 2016 to persuade Mr. Mahama, the President of Ghana at the time, to concede defeat to NPP candidate and now President, Nana Akufo-Addo to avoid plunging the country into chaos.
Former Chief of Staff and aide to Mr. Mahama, Julius Debrah, quickly issued a statement on behalf of his boss, saying the former President never wanted to hang onto power 'contrary' to Otumfuo's claims.
Mr. Debrah's statement apparently suggested that the Asantehene lied, with former Communication Minister under the Mahama's regime, Edward Omane Boamah, adding salt to injury when he in an apparent reference to the Asantehene king said big men too can lie.
Supporters and members of the NDC have been hitting on the powerful King even though founder of the NDC, former President Jerry John Rawlings has called for truce.
But Mr. Mahama in a statement posted on his Facebook on Saturday, September 21, 2019 said "the recent statement from my office was meant to shed more light on the events surrounding the 2016 poll and not to disparage Otumfuo's efforts at promoting national peace and unity."
He stated, "I therefore find the language and commentary in the ensuing public discourse very disturbing."
"Clearly Mr. Julius Debrah's statement was intended to simply clarify that I never had the slightest intention of seeking to hang on to power unconstitutionally, as some media houses sought to infer from Otumfuo's speech at the UN," he said.
"I have profound respect for Otumfuo and Asanteman and will not allow this issue to mar our long standing cordial relationship," according to Mr. Mahama.
"On Otumfuo's return home, we will take the necessary steps to bring closure to this matter. In the meantime, I urge the general public and party members not to be baited into non-constructive flogging of this issue," the former president stated.
---Daily Guide